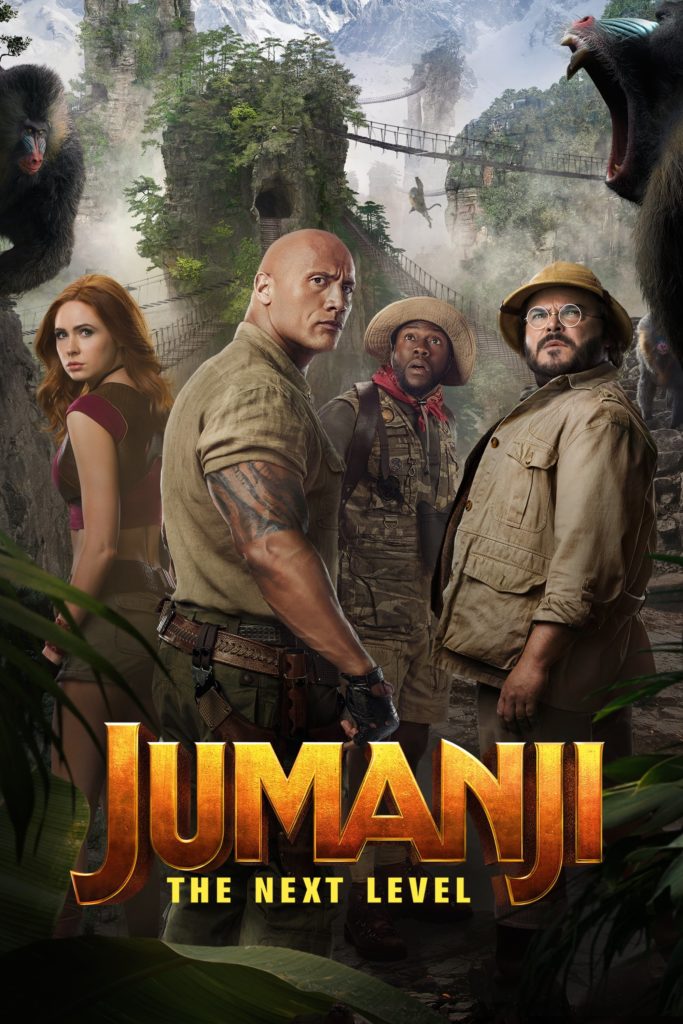 License required for the public film screening
According to the Finnish Copyright Act, public screening of the film requires permission. With the movie license annual permit, you can present the service's software from a source intended for private use of your choice.
Jumanji – The Next Level
2019 | 123 min | K-12 | adventure, comedy, fantasy
A group of four teenagers who ended up inside a video game and survived has gone their separate ways after high school. The contact has remained close, but Spencer, one of the young people, is not completely on the map with his future. Uncertainty, loneliness, and the feeling of being an outsider make him turn to the video game again, where Spencer was able to put himself in the shoes of the all-powerful adventure hero Smolder Bravestone. At the same time, a previous group of friends and two older men in the twilight phase of life, Eddie and Milo, also end up in the game.
Directed by Jake Kasdan. As actors, e.g. Dwayne Johnson, Jack Black, and Kevin Hart.
---
About the movie
Keywords
humoristic
imagination growth
optimistic
rolemodels
succeeding
thought awakening
warmth
For media educator
The sequel to Jumanji: Welcome to the Jungle continues in the same humorous and fast-paced swashbuckling style as its predecessor. The fast-paced adventure gathers the familiar characters and the Cast together again, but also adds a few new characters to the mix and gives them a new kind of game to explore.
This time, the film's storytelling gimmick is that no one gets to choose their game character, but the characters change their place in the game's avatars. Along with the young people, there are also two priest-aged men, whose presence creates a new kind of humor. Jumanji: The Next Level is an adventurous and visually spectacular entertainment film that, like its predecessor, has a good heart. It gives space to all its characters and does not make anyone the main hero. The film also reminds us that everyone matters, regardless of their nature or skills. Working together is the most important thing. (Source Media-avain.fi)