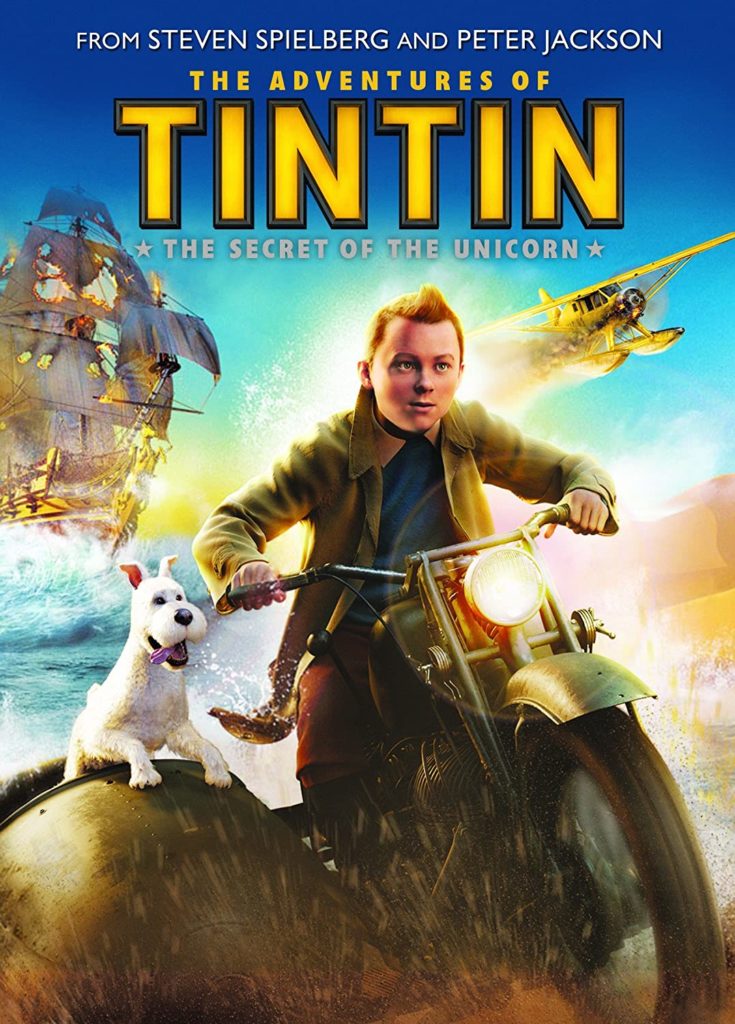 License required for the public film screening
According to the Finnish Copyright Act, public screening of the film requires permission. With the movie license annual permit, you can present the service's software from a source intended for private use of your choice.
The Adventures of Tintin : The secret of the Unicorn
2011 | 104 min | K-12 | adventure, animation, thriller
Intrepid young reporter, Tintin, and his loyal dog, Snowy, are thrust into a world of high adventure when they discover a ship carrying an explosive secret. As Tintin is drawn into a centuries-old mystery, Ivan Ivanovitch Sakharine suspects him of stealing a priceless treasure. Tintin and Snowy, with the help of salty, cantankerous Captain Haddock and bumbling detectives, Thompson and Thomson, travel half the world, one step ahead of their enemies, as Tintin endeavors to find the Unicorn, a sunken ship that may hold a vast fortune, but also an ancient curse.
Watch the movies online
Rent now:
Buy now:
Stream now:

---
About the movie
Keywords
intertextual
movie technology
reading skills of movie
Educational levels
middle schools
primary schools
Genres
adventure
animation
thriller
For media educator
The Adventures of Tintin is the movie version of Herge's beloved adventure story, which does not lack humor and excitement. The tasks of the learning material are planned for 5-8. for classes. The learning materials cover e.g. film technique, film characters, genres, storytelling and comics.
Read more from Koulukino