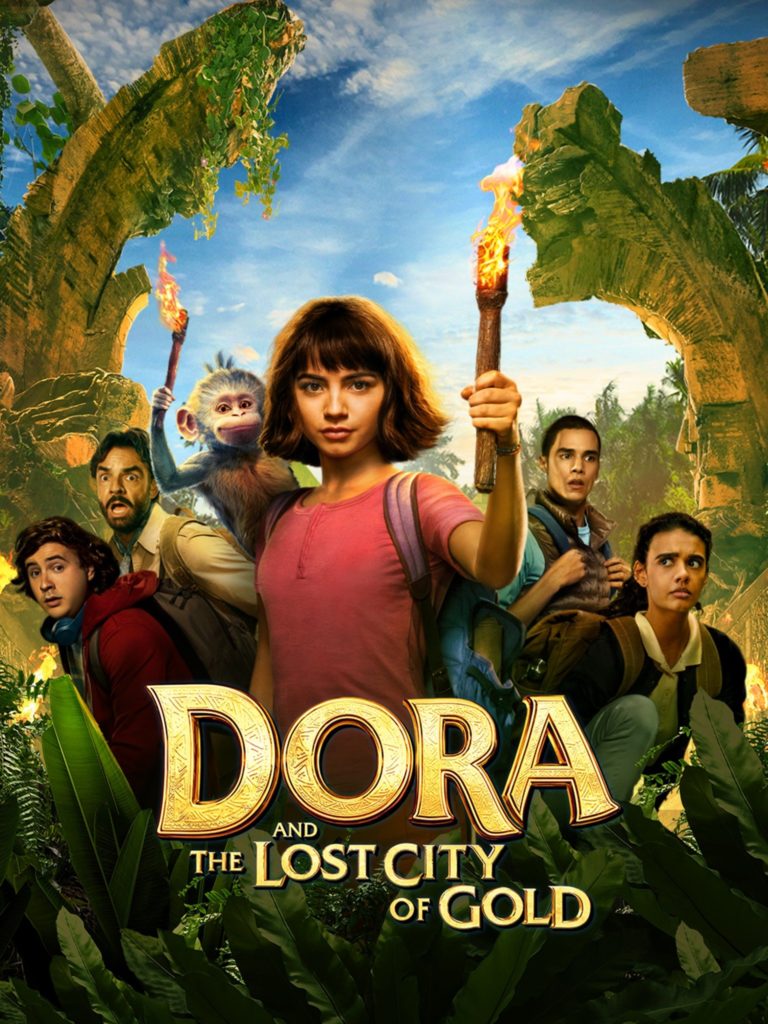 License required for the public film screening
According to the Finnish Copyright Act, public screening of the film requires permission. With the movie license annual permit, you can present the service's software from a source intended for private use of your choice.
Dora and the Lost City of Gold
2019 | 102 min | K-7 | adventure, comedy, family
After spending most of her life exploring the jungle with her parents, Dora doesn't know how to prepare for the biggest challenge of her life — high school. When her parents disappear while searching for a mysteriously lost city of gold, Dora must take action and lead a gang of poorly equipped teenagers to rescue them. A dangerous mission awaits! Dora navigates the jungle with her friends, defeats treasure hunters and solves ancient riddles to find out the secret of the legendary city.
Directed by James Bob. As actors, e.g. Isabela Merced, Eugenio Derbez and Michael Peña.
Watch the movies online
Rent now:

Buy now:

---
About the movie
Subjects
biology
english
environmental studies
geography
history
Keywords
cultural heritage
diverse
environmental education
friendship
humoristic
informational
intertextual
optimistic
rolemodels
succeeding
unambiguous
warmth
Educational levels
middle schools
primary schools
For media educator
Known for the children's animation series, Dora, who loves learning and problem-solving, has grown into a teenager. She has studied at home school and lived in the jungle. It has prepared the sincere, open and always sunny Dora for many challenges – but not for high school, where the parents send Dora so that she gets used to the company of her peers.
Before long, the school world changes to the South American jungle, where Dora solves puzzles with a reluctant group of friends. Friendships become stronger and cooperation skills accumulate throughout the story. Like the original Dora, the film inspires to learn when young people get to use their knowledge and skills in a real situation. On display are e.g. astronomy, mathematics, biology and batch skills. Dora's layout reminds e.g. Jumanji movies, where you have adventures from one wild trap and one clever situation to another.
Humor softens the tension and sense of danger. The film's target group is children who grew up with Dora the Adventurer but have already grown out of the series. The film adaptation of the educational television series casts many sarcastic winks in the direction of the original work, but is still basically endearing and includes, for example, animated characters such as the Nutty monkey and the bipedal, stealing Velmu fox. (Source Media-avain.fi)