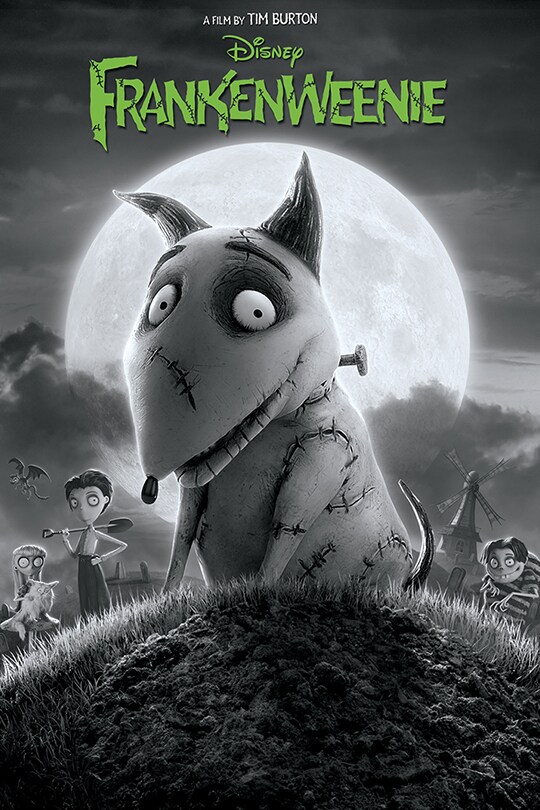 License required for the public film screening
According to the Finnish Copyright Act, public screening of the film requires permission. With the movie license annual permit, you can present the service's software from a source intended for private use of your choice.
Frankenweenie
2013 | 87 min | K-7 | animation, comedy, drama
"Frankenweenie" is a stop-motion animated film released in 2012, directed by Tim Burton. The film is in black and white and is based on Burton's short film of the same name from 1984.
The story revolves around a young Victor Frankenstein, a young and talented prodigy scientist, who lives in the dreamlike town of New Holland. Victor's only friend is his beloved dog, Sparky, and they share a very close bond.
One fateful day, a tragic accident occurs when Sparky is involved in a car accident and dies. Victor is deeply saddened by the loss but is soon inspired to bring Sparky back to life. He uses his scientific skills to build a device that resurrects Sparky.
At first, Sparky seems to be his old self, but Victor's secret starts to leak out and becomes known to a few of the town's residents. Soon, other children in New Holland begin to experiment with similar methods to bring their own pets back to life, leading to all sorts of comical and horrifying events.
As Victor and his friends try to keep the situation under control, the adults fear that these experiments could lead to disaster. The film explores themes of friendship, dedication, and acceptance.
"Frankenweenie" embodies Tim Burton's distinctive style and offers a unique take on classic horror movies, along with a touching story of the strong bond between Victor and Sparky.
Watch the movies online
Rent now:

Buy now:

Stream now:
---
About the movie
Keywords
death
fairytales and myths
fear
friendship
humoristic
movie technology
Educational levels
middle schools
primary schools
For media educator
Themes of Koulukino's learning material: film genres, lights, shadows, camera angles, horror and fear.
Read more from Koulukino