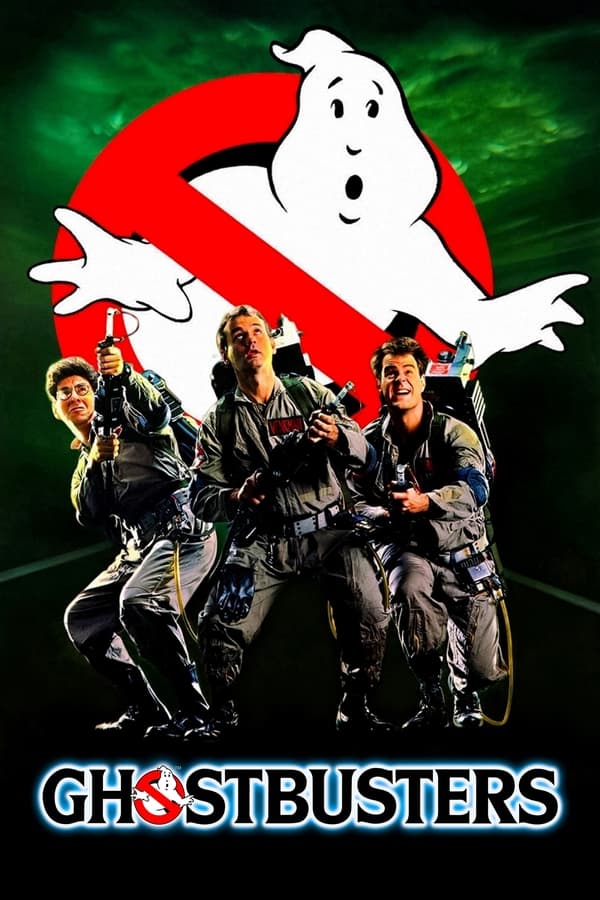 License required for the public film screening
According to the Finnish Copyright Act, public screening of the film requires permission. With the movie license annual permit, you can present the service's software from a source intended for private use of your choice.
Ghostbusters
1984 | 105 min | K-12 | adventure, comedy, fantasy
"Ghostbusters" is an American comedy film released in 1984, which follows the story of a company founded by four men specialized in paranormal phenomena, known as Ghostbusters.
The story begins with Peter Venkman (Bill Murray), a former professor at the New York University's Department of Parapsychology, working alongside his colleagues Raymond "Ray" Stantz (Dan Aykroyd) and Egon Spengler (Harold Ramis). When they lose their jobs at the university, they decide to start their own business called Ghostbusters, with the purpose of investigating and capturing paranormal phenomena.
Ghostbusters equips themselves with unique proton beams and traps to capture ghosts and other supernatural entities. The business starts to thrive when they are hired for their first job, investigating paranormal activity at the New York Public Library. From then on, they encounter many ghosts and other supernatural threats in the city.
The plot of the film also introduces the threat of Gozer The Gozerian, an ancient Sumerian deity. To prevent Gozer's return, the Ghostbusters must join forces and confront great danger to save the city.
"Ghostbusters" is a comedy that blends humor, horror, and supernatural elements, and it has become a classic thanks to its hilarious plot and the iconic theme song, "Ghostbusters" by Ray Parker Jr. The movie was a massive hit and remains popular over the years.
In 1985, the film won a BAFTA Award for Best Original Song.
Watch the movies online
Rent now:

Buy now:

Stream now:

---
About the movie
Keywords
America
communication skills
courage
defeating difficulties
friendship
history of movie
humoristic
imagination growth
movie technology
succeeding
team work
thought awakening
Educational levels
high schools and vocational schools
middle schools