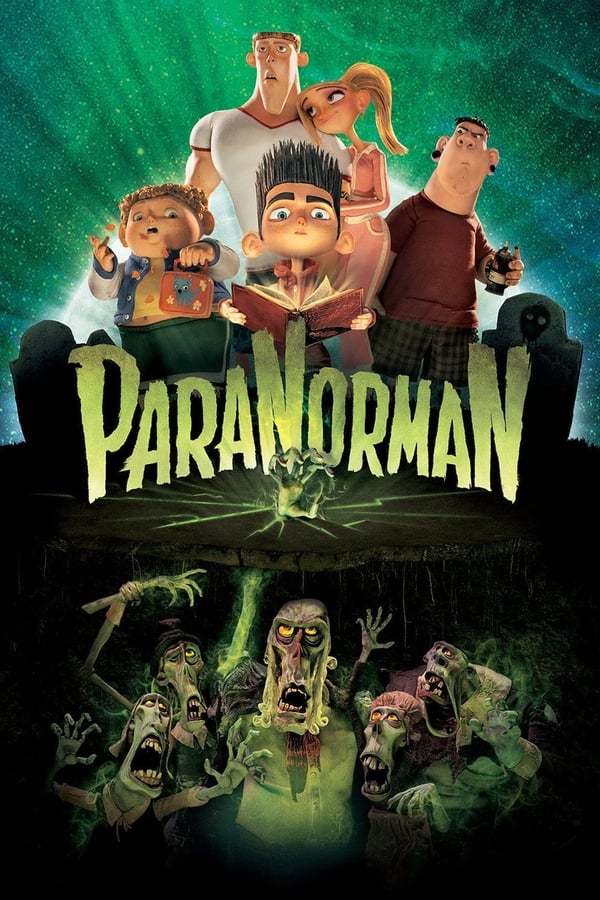 License required for the public film screening
According to the Finnish Copyright Act, public screening of the film requires permission. With the movie license annual permit, you can present the service's software from a source intended for private use of your choice.
ParaNorman
2012 | 92 min | K-12 | adventure, animation, comedy
"ParaNorman" is a stop-motion animated film released in 2012, aimed primarily at children and young audiences, but it is also suitable for adults. The movie follows a young boy named Norman Babcock, who is special because he has the ability to see and communicate with spirits. Norman lives in a small town called Blithe Hollow, which is known for its historical witch trials.
Norman is tasked with saving the town from the reactivation of an ancient curse. He learns from the spirits that his town is under the threat of an impending zombie attack, and only he can prevent it. Norman must navigate through various dangers and uncover how to break the curse that has afflicted his hometown for years.
The film combines humor, horror, and a deeper message of acceptance and diversity. It also addresses the fears and prejudices of adults and their impact on children and young people. "ParaNorman" is renowned for its impressive animation techniques and offers both an entertaining and touching story.
Watch the movies online
Rent now:
Buy now:
---
About the movie
Keywords
courage
death
defeating difficulties
differency
fairytales and myths
fear
friendship
humoristic
imagination growth
warmth
Educational levels
high schools and vocational schools
middle schools