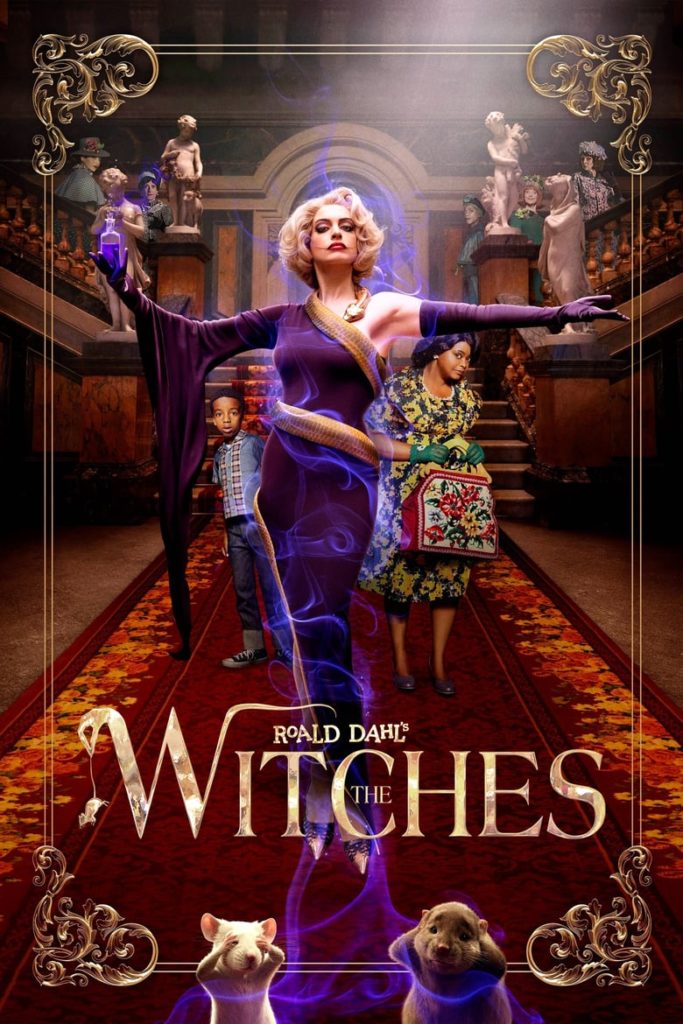 License required for the public film screening
According to the Finnish Copyright Act, public screening of the film requires permission. With the movie license annual permit, you can present the service's software from a source intended for private use of your choice.
The Witches
2020 | 105 min | K-12 | adventure, comedy, fantasy, horror
A young orphaned boy moves to live with his beloved grandmother in the small town of Demopolis, Alabama. When the boy and the grandmother encounter deceptively stylish, but thoroughly devilish witches, the grandmother rushes our young hero to the safety of a wonderful seaside resort.
Unfortunately, however, they arrive at the hotel at the same moment as the Great Supreme of All, who has summoned witches from all over the world to carry out her nefarious plans. Directed by Robert Zemeckis. As actors, e.g. Anne Hathaway, Octavia Spencer and Stanley Tucci.
---
About the movie
Subjects
ethics
finnish
history
social studies
Keywords
emotional skills
humoristic
imagination growth
intertextual
Genres
adventure
comedy
fantasy
horror
For media educator
Who's Afraid of Witches is already another film adaptation of Roald Dahl's classic fantasy book of the same name (1983). The first film based on the award-winning children's book was made in 1990. Those who have seen the earlier film adaptation are familiar with the fantasy horror aimed at children, which is sometimes genuinely scary, but in the new version, the darkest tones are avoided.
The creepiness and transformations of the witches, especially the Great Supreme Witch of the Universe, bring strong horror elements to the film, but the atmosphere is lightened by humor and the warm-hearted relationship between the boy and the grandmother. The social theme is also sidestepped a bit through the skin color of the main character and the grandmother and the class differences that emerge in the luxury hotel.
Although the main character boy and his friends get into wild situations, he is resourceful and brave and survives the dangers with his wit. The importance of friendship and agreement is also emphasized. The movie has elements of fantasy adventure- and comedic movies. ( Source Media-avain.fi )