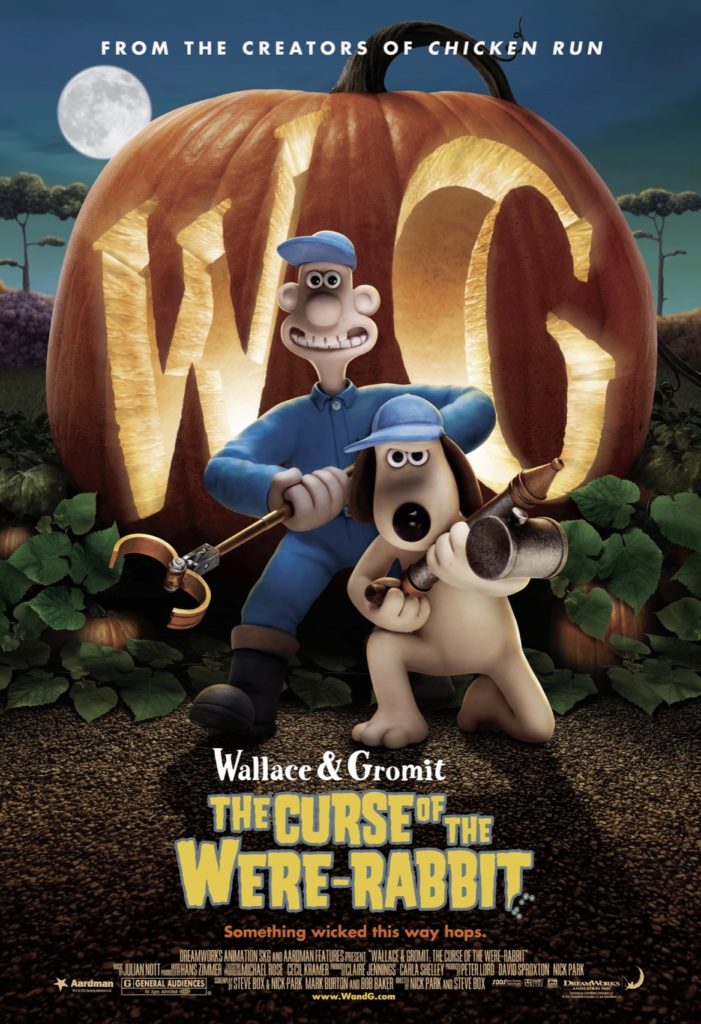 License required for the public film screening
According to the Finnish Copyright Act, public screening of the film requires permission. With the movie license annual permit, you can present the service's software from a source intended for private use of your choice.
Wallace & Gromit – The Curse Of The Were-Rabbit
2005 | 85 min | S | adventure, animation, comedy, family
Cheese-loving eccentric Wallace and his cunning canine pal, Gromit, investigate a mystery in Nick Park's animated adventure, in which the lovable inventor and his intrepid pup run a business ridding the town of garden pests. Using only humane methods that turn their home into a halfway house for evicted vermin, the pair stumble upon a mystery involving a voracious vegetarian monster that threatens to ruin the annual veggie-growing contest.
Watch the movies online
Rent now:

Buy now:

Stream now:

---
About the movie
Keywords
animal characters
movie technology
reading skills of movie
Genres
adventure
animation
comedy
family
For media educator
Wallace & Gromit – The Curse of the Wererabbit is an animation made with stop motion technology. In the film, a large vegetable exhibition is organized in Wallace & Gromit's home village and the two are called to handle the event's pest control. The educational materials of the funny movie are aimed at elementary schools and the educational material focuses on e.g. film technology such as, creating animation.