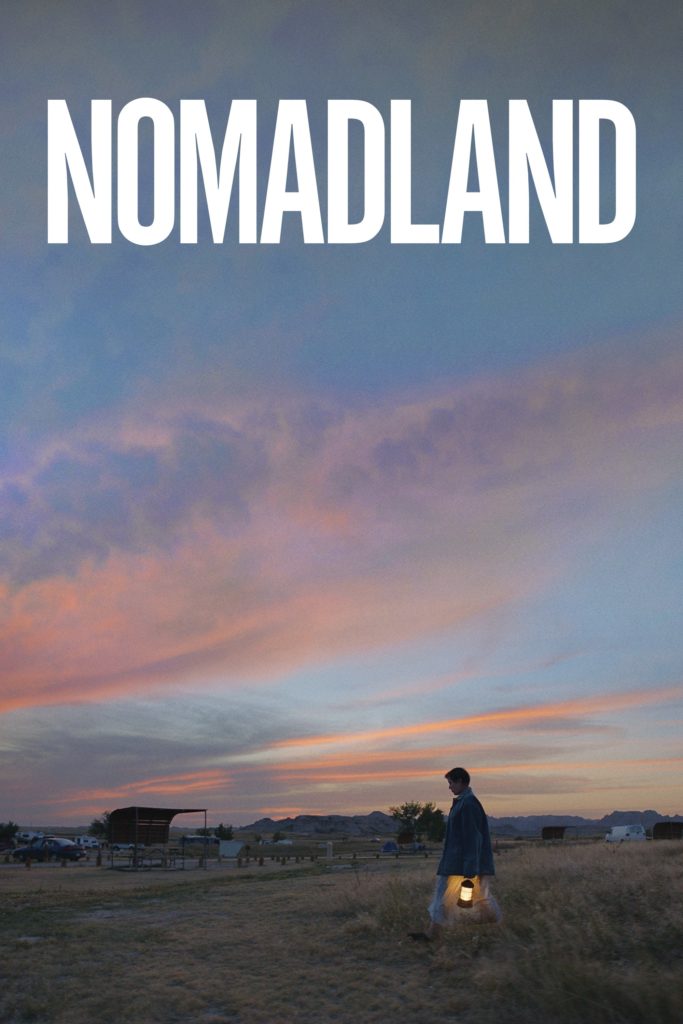 License required for the public film screening
According to the Finnish Copyright Act, public screening of the film requires permission. With the movie license annual permit, you can present the service's software from a source intended for private use of your choice.
Nomadland
2021 | 108 min | K-7 | drama
A woman in her sixties embarks on a journey through the western United States after losing everything in the Great Recession, living as a van-dwelling modern-day nomad.
Watch the movies online
Buy now:

Rent now:

Stream now:
---
About the movie
Subjects
arts
english
finnish
social studies
Keywords
America
movie technology
reading skills of movie
social class differences
Educational levels
high schools and vocational schools
middle schools
For media educator
Having lost her job, Fern packs her belongings into a van and hits the road to living outside traditional society, as a modern-day nomad. Chloé Zhao's third directorial effort also features the real nomads Linda May, Swankie, and Bob Wells, who serve as Fern's mentors and companions as she travels through the endless expanses of the West. The learning materials are suitable for upper secondary schools and the second level. The learning materials cover the following topics: Home and property, work and safety nets, the artistic process of making a film. (Source Media-avain.fi)
Read more from Koulukino