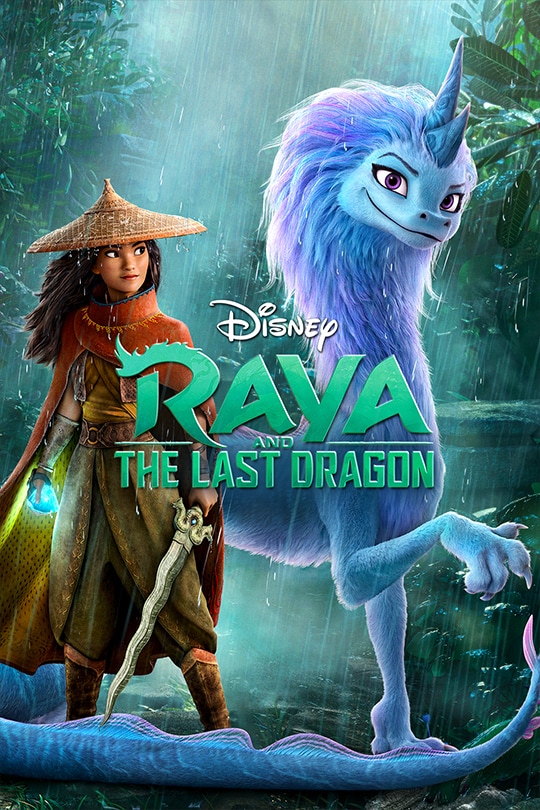 License required for the public film screening
According to the Finnish Copyright Act, public screening of the film requires permission. With the movie license annual permit, you can present the service's software from a source intended for private use of your choice.
Raya and the Last Dragon
2021 | 107 min | K-12 | adventure, fantasy
Long ago in a fantasy land called Kumandra, humans and dragons lived side by side in harmony. But when an evil force threatened the land, the dragons sacrificed themselves to save humanity. Now, 500 years later, the same evil has returned. A lone warrior, Raya must search for the mythical last dragon capable of uniting a broken country and a divided people.
On his journey, he learns that saving the world requires more than a dragon. Directed by Don Hall, Carlos López Estrad and Paul Briggs. As original voice actors, e.g. Kelly Marie Tran, Awkwafina and Gemma Chan.
---
About the movie
Subjects
arts
ethics
finnish
religion
Keywords
diverse
imagination growth
respectful
rolemodels
succeeding
For media educator
Warrior princess Raya's lone quest is to unite the scattered nations, secure the harvest and peace, and bring her father back to life. Raya's most important strengths are her perseverance and courage. He also masters martial arts and strategic thinking. But even in this story, the hero does not survive everything alone: ​​in the course of the film, Raya gathers a group of unexpected friends and comrades-in-arms.
Drawing from Southeast Asian culture, the adventure fantasy film focuses on Raya's mission and its fulfillment, but also reflects on the themes of trust and loss. Turning all living things into stone, the monstrous evils are terrifying, and many characters have lost their entire families. The film is not dark, but in addition to losses, there are plenty of fight scenes and other dangerous situations. Lightening humor to the story is brought by a playful dragon with magical abilities and Raya's random group of friends. (Source Media-avain.fi)