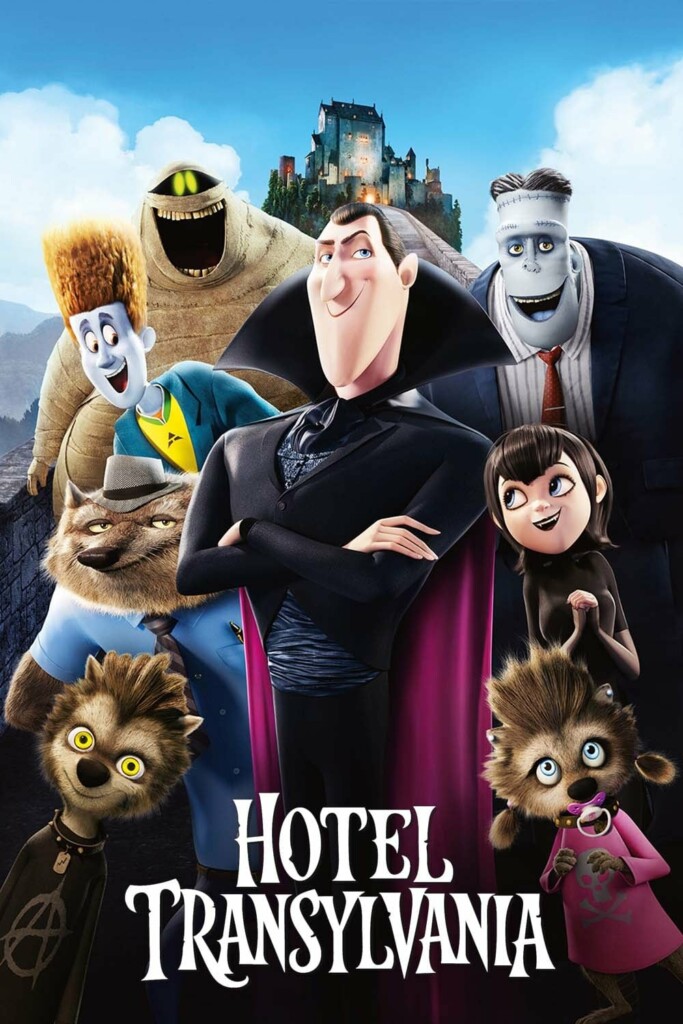 License required for the public film screening
According to the Finnish Copyright Act, public screening of the film requires permission. With the movie license annual permit, you can present the service's software from a source intended for private use of your choice.
Hotel Transylvania
2012 | 91 min | K-7 | adventure, animation, comedy
"Hotel Transylvania" is an animated film released in 2012, which tells the story of monsters and other supernatural characters who vacation at Dracula's-owned amusement resort called "Hotel Transylvania." This hotel is designed to provide a safe place for monsters to relax, far away from the human world.
The plot of the film revolves around Dracula (voiced by Adam Sandler), who is the owner of the hotel and a father. He is hosting his daughter Mavis's (voiced by Selena Gomez) 118th birthday party at the hotel. Mavis has always lived at the hotel and has never been to the human world. She has a dream of leaving the hotel and experiencing the world for herself.
Everything changes when a young human named Jonathan (voiced by Andy Samberg) accidentally stumbles into Hotel Transylvania. Dracula tries to keep Jonathan away from Mavis, but soon he realizes that the young man isn't as bad as he initially thought. Jonathan and Mavis start to like each other, and Dracula has to balance love and safety.
The plot of the film follows Dracula's attempts to prevent Mavis and Jonathan's relationship, but at the same time, it raises questions about friendship, prejudice, and the importance of family. Ultimately, the story moves towards reconciliation and understanding of differences. "Hotel Transylvania" offers comedy, humor, and monstrous adventures for the whole family.
We hold the non-theatrical rights to all Hotel Transylvania films:
Hotel Transylvania
Hotel Transylvania 2
Hotel Transylvania 3: Summer Vacation
Hotel Transylvania: Transformania
Watch the movies online
Rent now:

Buy now:

Stream now:


---
About the movie
Keywords
communication skills
differency
fairytales and myths
family issues
friendship skills
humoristic
imagination growth
parity
reading skills of movie
relationships
Educational levels
middle schools
primary schools