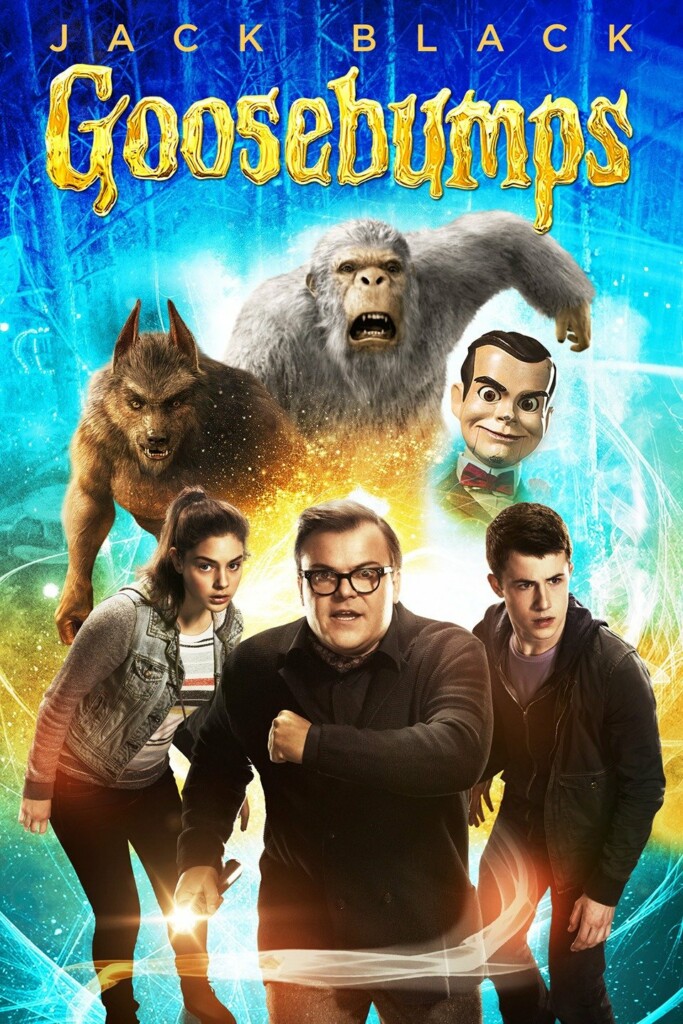 License required for the public film screening
According to the Finnish Copyright Act, public screening of the film requires permission. With the movie license annual permit, you can present the service's software from a source intended for private use of your choice.
Goosebumps
2015 | 103 min | K-12 | adventure, comedy, fantasy
"Goosebumps" is a 2015 American horror-comedy film based on R.L. Stine's popular book series for young people of the same name.
The story begins when teenager Zach Cooper moves with his mother to the small town of Greenville. The mysterious writer R.L. lives next door to Zach. Stine (played by Jack Black), whose collection he keeps very secret. Zach meets Stine's daughter Hannah (Odeya Rush) and they become friends.
Soon, Zach and his new friend Champ (Ryan Lee) discover that something strange is going on at Stine's house. They get in and find Stine's locked books containing the monsters from all the Goosebumps books. When they accidentally release one of these monsters, they realize that books can bring all the monsters in the stories to life.
Zach, Hannah, Champ and R.L. himself. Stine now has to fight against time together and prevent monsters from destroying the city. On their way, they encounter many monsters from the Goosebumps series, such as Slappy doll, living trees, large cockroaches and other scary creatures.
The film combines humor and horror into an adventure for young people as they try to stop monsters from wreaking havoc. In the end, they have to use their wits and courage to defeat the monsters and save their town.
"Goosebumps" is an entertaining film that combines humor and horror for young viewers.
Watch the movies online
Rent now:

Buy now:

---
About the movie
Keywords
communication skills
courage
defeating difficulties
fairytales and myths
friendship
friendship skills
helping others
humoristic
imagination growth
multiliteracy
relationships
succeeding
team work
Educational levels
high schools and vocational schools
middle schools