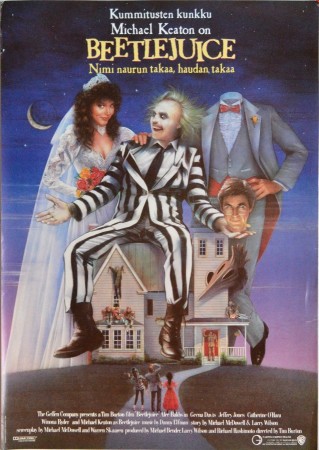 License required for the public film screening
According to the Finnish Copyright Act, public screening of the film requires permission. With the movie license annual permit, you can present the service's software from a source intended for private use of your choice.
Beetlejuice
1988 | 92 min | K-12 | comedy, fantasy, horror
The life of a ghost is not always easy. A couple who recently died in a car accident can experience it. The film literally bursts with funny effects and cartoon humor. The role of the Beetlejuice demon is played by Michael Keaton, who gives a solid performance as an intolerable and self-centered monster. Crazy funny movie full of senseless humor.
---
For media educator
The spirits of a deceased couple are harassed by an unbearable family that has moved into their home, and hire a malicious spirit to drive them out. Movie won Oscar in Best Makeup category.