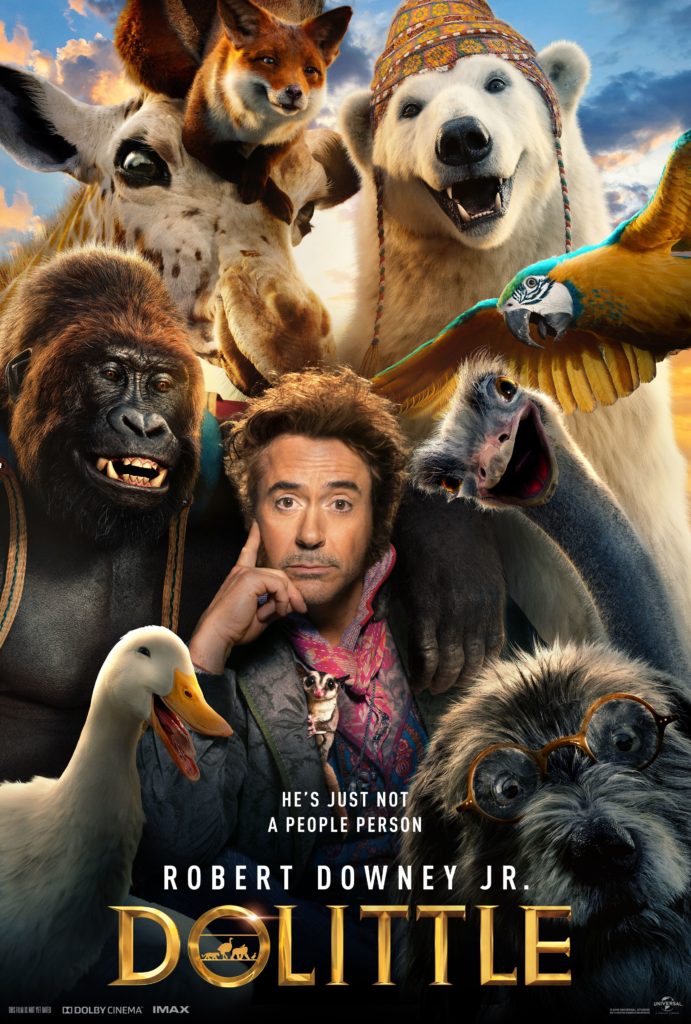 License required for the public film screening
According to the Finnish Copyright Act, public screening of the film requires permission. With the movie license annual permit, you can present the service's software from a source intended for private use of your choice.
Dolittle
2020 | 101 min | K-7 | adventure, family, fantasy
Quirky Dr. John Dolittle is a famous doctor and Veterinarian in olden England. After facing great sadness, he has become a loner by locking himself in his mansion with a mixed group of exotic animal friends.
But when the young queen falls seriously ill, an unwilling Dolittle must go in search of a cure across the seas, on a mythical island. The journey becomes a great adventure, and the doctor regains his excitement for life and courage as he discovers new wonderful animals and encounters old enemies.
Directed by Stephen Gaghan. As actors, e.g. Robert Downey Jr, Antonio Banderas and Michael Sheen.
---
About the movie
Keywords
animal characters
humoristic
imagination growth
intertextual
rolemodels
succeeding
For media educator
The new film version of the vet written by Hugh Lofting relies on the power of humor. There will be a colorful parade of animals that will appeal to little viewers, whose straightforward story alternates between the comic actions of cute animals and various tricky situations. As side plots, the film deals with big themes: overcoming one's own fears and supporting friends in a difficult place.
The film cannot be considered exciting, although a few animal characters (e.g. a dragon suffering from stomach problems!) may seem a little scary to the youngest viewers, at least at first. The court physician (Michael Sheen) who acts as the main villain of the film is mostly sympathetic. Animal Doctor's fantastic basic idea of ​​a doctor communicating with animals is excellent and will surely delight the smallest viewers – perhaps also give a little seed for thought.
After all, animals are the most important asset of the film. Animal doctor Dolittle would not be able to get far in his important mission from the tree without the help of various animals of creation. All animals from ants to whales help the Doctor, and no one is too small or otherwise disabled to carry their cards in the deck. Everyone has a place and a task, which the film optimistically conveys.
Alongside the animals and the vet, an inventive young apprentice is adventuring. The helpful apprentice saves the doctor from trouble once or twice and offers an object of identification for at least slightly older child viewers. The steampunk-inspired fantasy world of the film is stimulating to the imagination, and the various strange gadgets of the veterinarian are especially memorable. (Source Media-avain.fi)