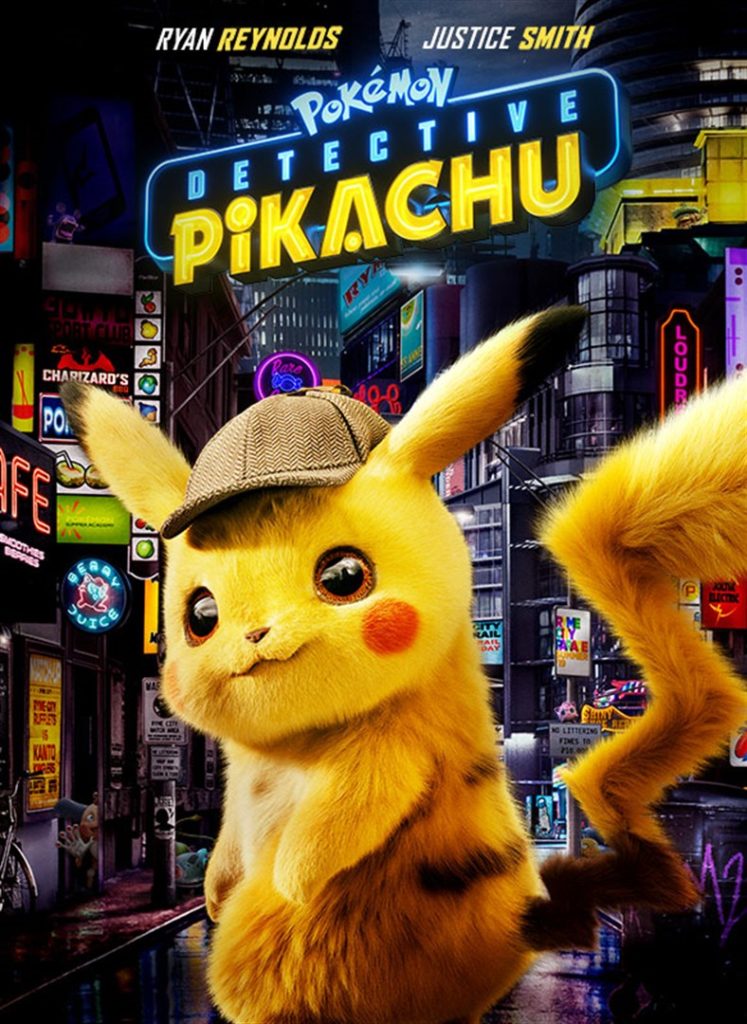 License required for the public film screening
According to the Finnish Copyright Act, public screening of the film requires permission. With the movie license annual permit, you can present the service's software from a source intended for private use of your choice.
Pokémon – Detective Pikachu
2019 | 105 min | K-12 | action, adventure, fantasy
The story begins with the mysterious disappearance of private detective Harry Goodman. His 21-year-old son Tim sets out to find out what happened with the help of Harry's former Pokémon co-worker, a sweet and funny jokester, Detective Pikachu. After discovering their unique ability to understand each other, they embark on a wild adventure to solve the mystery. Together, they search for clues under the neon lights of a modern metropolis, Ryme City, where humans and Pokémon live side by side. Along the way, they meet a variety of Pokémon and discover a sinister plot that threatens to destroy their peaceful coexistence and the entire Pokémon universe. Directed by Rob Letterman. As actors, e.g. Ryan Reynolds, Justice Smith and Kathryn Newton.
---
About the movie
Keywords
humoristic
imagination growth
intertextual
rolemodels
warmth
For media educator
Pokémon is originally a Japanese product series that originated from a Nintendo game released in 1996. Since then, Pokémon have had adventures in numerous other games, TV series, trading cards and toys. The Pokémon Detective Pikachu movie creates an even more realistic and multidimensional image of the familiar pocket monsters. In the movie, Pokémon and humans live in perfect harmony in their shared big city.
The main character Tim, who is critical of Pokémon, finds a surprising partner in Pikachu. The themes of the film are friendship, cooperation and the courage to do even radical things for an important cause. Pokémon Detective Pikachu is suitable even for young viewers within the age limit; it contains some fast-paced fight scenes and suspense, but is still mainly warm-hearted and humorous. However, the humor may not be fully understood by someone who is not familiar with the world of Pokémon and the individual characteristics of the creatures. (Source Media-avain.fi)