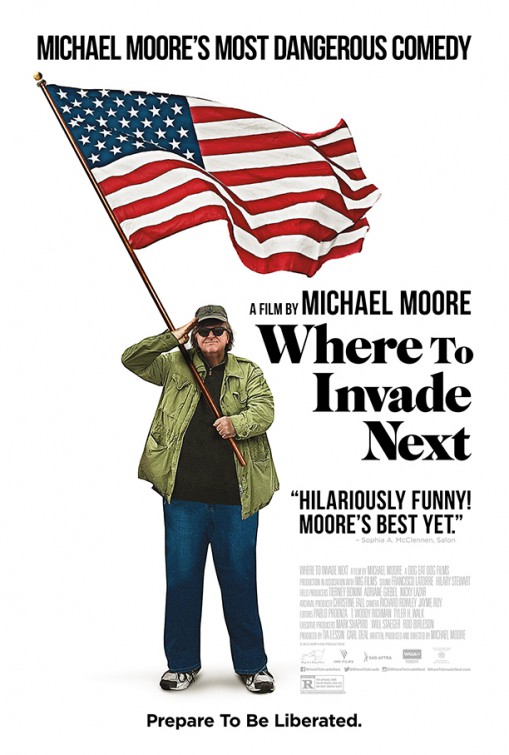 License required for the public film screening
According to the Finnish Copyright Act, public screening of the film requires permission. With the movie license annual permit, you can present the service's software from a source intended for private use of your choice.
Where to Invade Next
2016 | 121 min | K-12 | documentary
In documentary film director Michael Moore's new film, Moore travels around the world looking for ways to solve America's problems. The trip brings him, for example, to Finland, where Moore gets to know the best schools in the world. (Source: Finnkino)
Watch the movies online
Rent now:
Buy now:
Watch free now:
---
About the movie
Keywords
emotional skills
informational
thought awakening
Educational levels
high schools and vocational schools
middle schools
For media educator
Moore's sharp, simplified style makes the extensive film easy to follow. On the other hand, the fast rhythm makes sure that even the most lively viewer is not likely to get bored. The sections that describe the situation in the USA and especially the police and prison management are in some places distressing even for an adult viewer: some of the documentary footage is brutal.
Read more from Koulukino