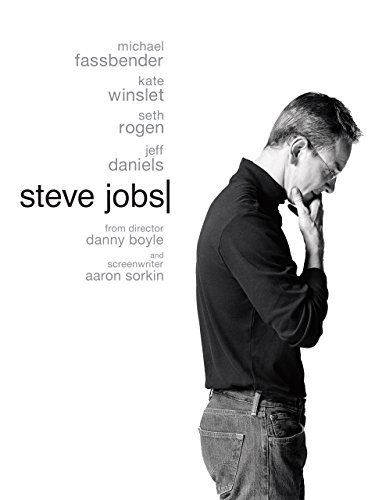 License required for the public film screening
According to the Finnish Copyright Act, public screening of the film requires permission. With the movie license annual permit, you can present the service's software from a source intended for private use of your choice.
Steve Jobs
2015 | 122 min | K-7 | biography, drama
Steve Jobs takes the audience behind the scenes of the digital revolution and paints an intimate portrait of the man at its center. The film takes place behind the scenes of three historic product launches, ending in 1998 and the launch of the iMac. Michael Fassbender plays Steve Jobs, the founder of Apple and a pioneer in his field.
The supporting roles include Kate Winslet as the company's marketing director, Seth Rogen as Steve Wozniak and Jeff Daniels as Apple CEO John Sculley. Oscar® winner Danny Boyle is responsible for directing. Academy Award® winner Aaron Sorkin wrote the film based on the bestselling biography by Walter Isaacson. (Source: Film Chamber)
Watch the movies online
Rent now:

Buy now:

---
About the movie
Keywords
entrepreneurship
Ethics
informational
media education
power
rolemodels
social media
thought awakening
Educational levels
high schools and vocational schools
middle schools
Playlists
based on true events
growth story
For media educator
The film offers a fascinating glimpse into the history of digital development, information society and computers. The picture of the times created with Pieteit especially inspires those who are fond of retro aesthetics. The film also helps to understand the business logic of the business world behind the digital revolution and the development of the information society, and what different skills and insights are required to create world-changing products.
Read more from Koulukino