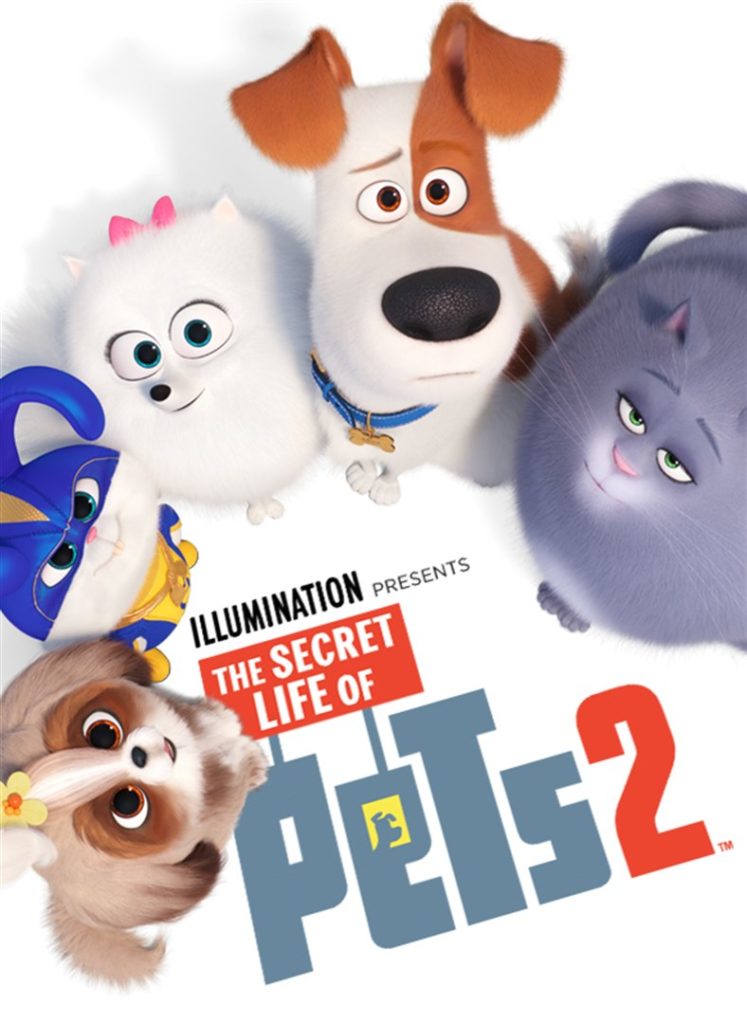 License required for the public film screening
According to the Finnish Copyright Act, public screening of the film requires permission. With the movie license annual permit, you can present the service's software from a source intended for private use of your choice.
The Secret Life of Pets 2
2019 | 86 min | K-7 | adventure, animation, comedy, family
The Secret Life of Pets 2 continues summer 2016 hit animation story about the lives of pets while their owners are away. Directed by Chris Renaud and Jonathan del Val. As original voice actors, e.g. Patton Oswalt, Kevin Hart and Harrison Ford.
Watch the movies online
Rent now:

Buy now:

---
About the movie
Keywords
animal characters
humoristic
imagination growth
rolemodels
Genres
adventure
animation
comedy
family
For media educator
The story is a sequel to the 2016 film The Secret Life of Pets. The main characters are the pets who do their own things and get into adventures when their owners are away. The themes of the second part are friendship, courage and crossing one's limits.
The different main characters show that anyone can find their strength and that even the smallest fluffy fur can overcome bigger obstacles with courage and wit. The film has a lot of events and separate plots, so the very youngest may not be able to keep up. The film also contains tension, threatening situations and fight scenes, so in that sense too, you should consider whether you want to use the 1-3 year age range in this K7 film.
However, like children's movies, the ending is happy, the characters are sweet and the events are spiced up with humor. (Source Media-avain.fi)