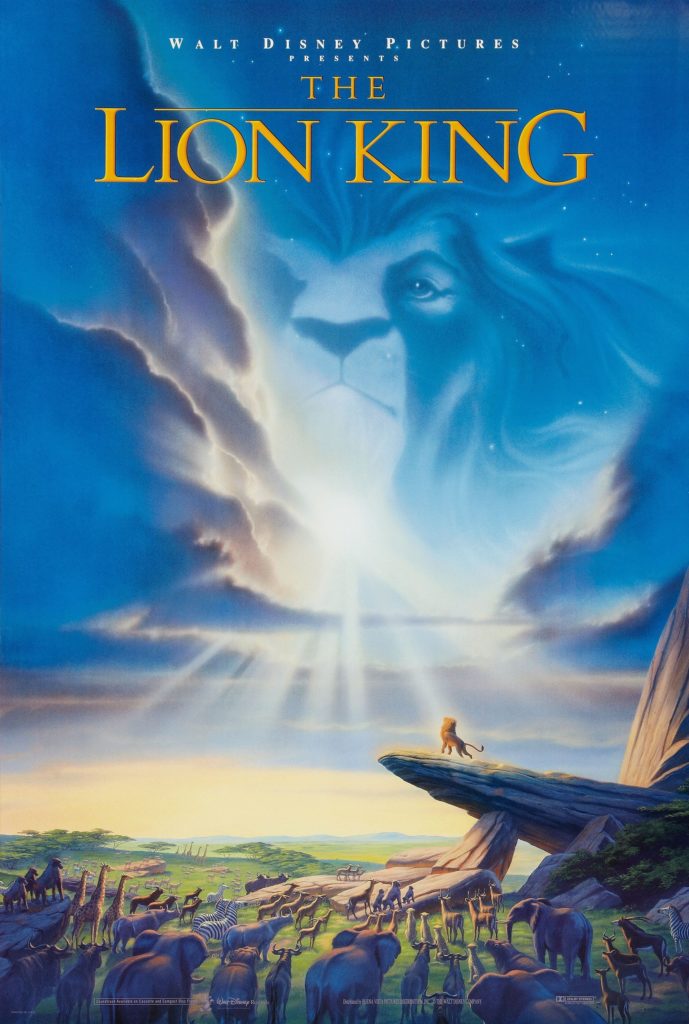 License required for the public film screening
According to the Finnish Copyright Act, public screening of the film requires permission. With the movie license annual permit, you can present the service's software from a source intended for private use of your choice.
The Lion King 
1994 | 89 min | K-7 | animation, drama, family, musical
Come along and follow the lion cub Simba, who can't wait to become king, but seeks his destiny by following the "way of life". Relive the movie's epic opening in the African landscape, Sing "Hakuna Matata" with Timon and Pumba, and join in as Simba takes his rightful place as king. The film has been awarded two music-related Oscars.
Directed by Roger Allers and Rob Minkoff. As original voice actors, e.g. Matthew Broderick, Jeremy Irons, and James Earl Jones.
Watch the movies online
Buy now:

Rent now:
Stream now:
---
About the movie
Keywords
animal characters
death
music
rolemodels
succeeding
thought awakening
Genres
animation
drama
family
musical
For media educator
One of Disney's most successful and beloved classic films, The Lion King is the story of the growth of the young lion cub Simba. Loosely based on William Shakespeare's Hamlet, Simba tragically loses his father and is driven into exile as an innocent, his father's death on his conscience. During his escape, Simba meets the wild pig Pumba and Timon, a member of the mongoose tribe, who take the young lion cub into their care and raise him into a young adult in their own, carefree way.
Read more from Koulukino