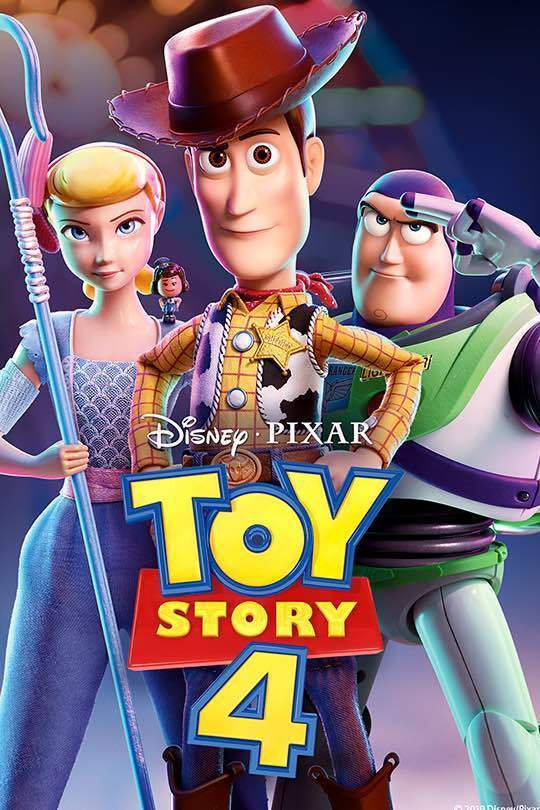 License required for the public film screening
According to the Finnish Copyright Act, public screening of the film requires permission. With the movie license annual permit, you can present the service's software from a source intended for private use of your choice.
Toy Story 4
2019 | 100 min | K-7 | adventure, animation, comedy
Woody has always been sure of his place in the world and that his most important job is to take care of his child, whether it's Andy or Bonnie. So when Bonnie's new beloved toy character Forky, made by herself, declares herself to be "junk" instead of a toy, Woody decides to show Forky why it should value its status as a child's toy.
When Bonnie and her family take the whole toy gang on a car vacation, Woody gets lost on an unexpected side path, which leads to a happy reunion with his old friend Bo Peep. Although the fragile porcelain outer shell might suggest otherwise, the lonely years on the road have brought a lot of ruggedness and a spirit of adventure to this character. When Woody and Bo then notice that their toy lives are from completely different worlds, they have to say in the same breath that it seems to be the least of their worries at that moment.
Directed by Josh Cooley. As original voice actors, e.g. Tom Hanks, Tim Allen and Annie Potts.
Watch the movies online
Buy now:

Rent now:
Stream now:
---
About the movie
Keywords
animal characters
humoristic
imagination growth
intertextual
optimistic
rolemodels
succeeding
Educational levels
middle schools
primary schools
For media educator
The fourth Toy Story film, which won the Oscar for the best-animated film, continues along the lines of the previous ones, when the toy group led by the heroic Woody gets into an adventure on a holiday trip, which is not lacking in speed or extreme situations. The animation, which plays with the conventions of adventure films, is a fast-paced and humorous rescue story, in which, in its moments of calm, one ponders at a child's level, e.g. big things like identity. The central themes of the film are friendship and community.
Read more from Koulukino