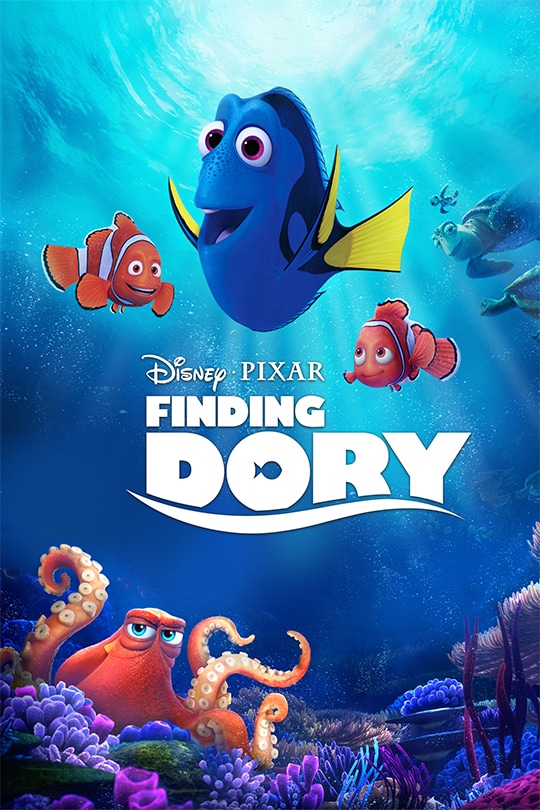 License required for the public film screening
According to the Finnish Copyright Act, public screening of the film requires permission. With the movie license annual permit, you can present the service's software from a source intended for private use of your choice.
Finding Dory
2016 | 97 min | K-7 | adventure, animation, comedy, family
Dory is reunited with her friends Nemo and Marlin in the search for answers about her past. What can she remember? Who are her parents? And where did she learn to speak Whale?
Watch the movies online
Rent now:

Buy now:

Stream now:
---
About the movie
Keywords
animal characters
courage
differency
emotional skills
humoristic
imagination growth
respectful
rolemodels
safe
succeeding
thought awakening
warmth
Educational levels
preschools
primary schools
Genres
adventure
animation
comedy
family
For media educator
Finding Dory is the sequel to the hit animated film Finding Nemo. Dori, Nemo, and Marlin, among others, appear in the film from the characters of the movie Finding Nemo. The film tells about their lives a year later, when Dori remembers her childhood and goes in search of her family. The film takes place on the coast of California. The film is suitable for all grade levels in elementary school. The material of the learning material is best suited for elementary education. Themes of the film: difference, own strengths and weaknesses, courage and perseverance, friendship, familye
Read more from Koulukino