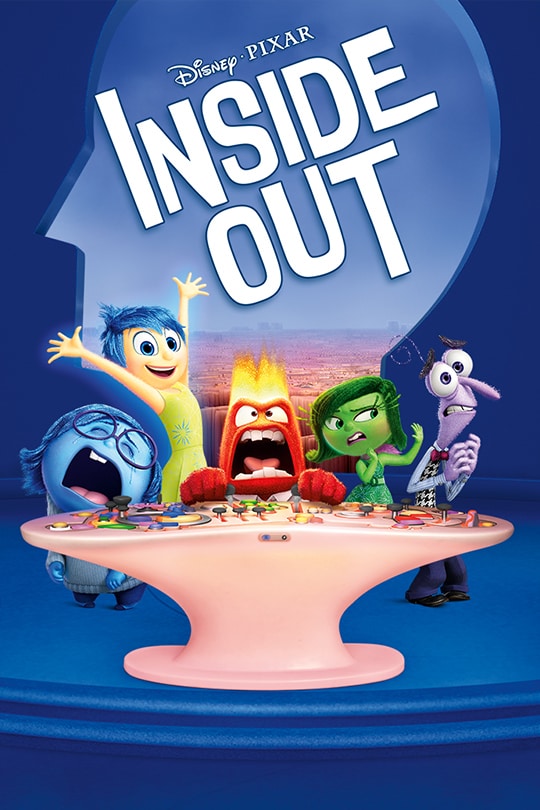 License required for the public film screening
According to the Finnish Copyright Act, public screening of the film requires permission. With the movie license annual permit, you can present the service's software from a source intended for private use of your choice.
Inside Out
2015 | 94 min | K-7 | animation, comedy
The story tells about the five basic emotions that live inside the head of a young girl: Joy, Sadness, Anger, Fear and Disgust. The move from the old hometown to San Francisco starts a whirlwind of emotions, which causes Joy and Sadness to get out of the cockpit and into the emotional storage room. The long return journey towards the emotional center begins, but time is running out when the cockpit begins to lose its grip on the girl's emotional states. Directed by Pete Docter and Ronnie Del Carmen. In voice roles, e.g. Amy Poehler, Bill Hader and Lewis Black.
---
About the movie
Keywords
emotional skills
learning skills
well-being and everyday life skills
Educational levels
high schools and vocational schools
middle schools
primary schools
For media educator
Have you ever looked at another person and wondered what is really going on in their mind? Disney-Pixar's new animated film "Inside Out" finds out about it. Themes of the learning material: regulation of emotions, emotional skills, everyday skills, interaction and communication and learning skills. The tasks in the material are writing and reflection tasks as well as functional tasks. The study material has its task sections for grades 3rd to 6th and high schools and secondary educational institutions. Movie won "Best Animated Feature Film of the Year" Oscar.