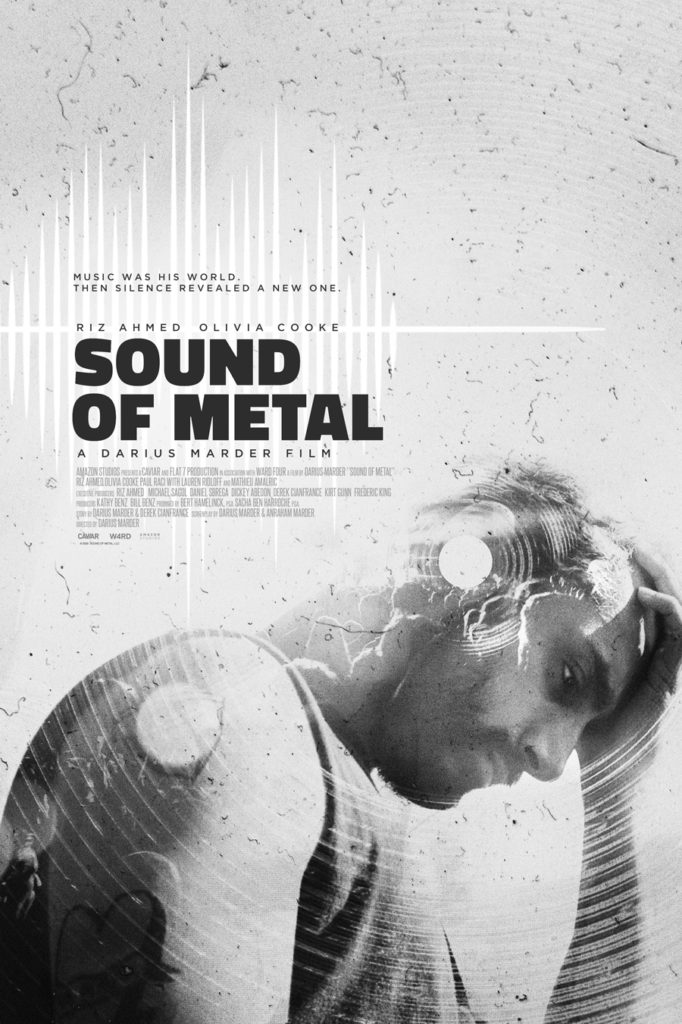 License required for the public film screening
According to the Finnish Copyright Act, public screening of the film requires permission. With the movie license annual permit, you can present the service's software from a source intended for private use of your choice.
Sound of Metal
2020 | 121 min | K-12 | drama, musical
Ruben and Lou travel across America playing gigs on their never-ending tour. Their music is loud, frantic and passionate. After one gig, Ruben's ears whine and his hearing deteriorates rapidly. A new, shocking situation brings Ruben to the brink of anxiety, and the old vices of the past begin to beckon again.
Lou finds him in an isolated nursing home run by eccentric veteran Joe. Under Joe's strict discipline, Ruben's silent research journey into his inner self begins. Still, the love of music and the longing for a former life remain strong in Ruben's mind.
Directed by Darius Marder. As actors, e.g. Riz Ahmed, Olivia Cooke and Paul Raci.
---
About the movie
Keywords
diverse
emotional skills
informational
multiliteracy
parity
respectful
sense injuries
thought awakening
well-being and everyday life skills
For media educator
The inherent diversity of Sound of Metal touches skin color, backgrounds, abilities, sexuality as well as religion and non-religion. The aim is to see people as valuable just as they are; everyone is at a certain point in their journey. The learning materials are suitable for middle schools, high schools and secondary education. Themes of the learning material: film sound design, deaf people and deafness, inclusivity and diversity in film productions and on the big screen. Movie was awarded with two Oscars: Best Sound and Best Achievement in Film Editing.