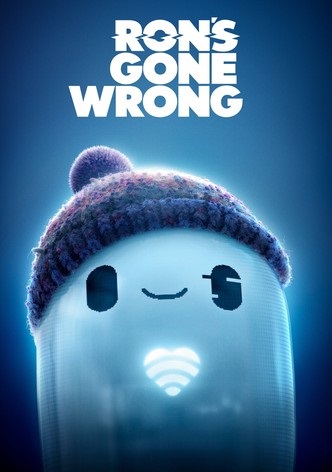 License required for the public film screening
According to the Finnish Copyright Act, public screening of the film requires permission. With the movie license annual permit, you can present the service's software from a source intended for private use of your choice.
Ron's Gone Wrong
2021 | 107 min | K-7 | adventure, animation, comedy
20thCentury Studios and Locksmith Animation's "Ron's Gone Wrong" tells the story of Barney, a socially awkward schoolboy, and Ron, his walking, talking robot who should be "Your best friend right out of the box."
Ron's hilarious journey in the middle of the age of social media takes the duo on a step-by-step journey where the boy and the robot understand the meaning of true friendship in all its chaos and messiness. (Source: Walt Disney Studios Motion Pictures Finland)
Watch the movies online
Buy now:

Stream now:
---
About the movie
Subjects
health education
psychology
social studies
Keywords
communication skills
differency
emotional skills
friendship
humoristic
identity and growing
imagination growth
informational
optimistic
respectful
rolemodels
social media
succeeding
team work
thought awakening
warmth
Educational levels
high schools and vocational schools
middle schools
primary schools
For media educator
Ron's Gone Wrong tells about pre-teen friendships, growing up, and the importance of social media in young people's lives.
The main character Barney is a socially awkward child from a private family who tries to fit in with the others at school. All classmates have smart device robots operating on social media, through which a large part of the social interactions happen. Barney's robot is faulty, so he teaches it to be his friend himself. In this way, a unique and personal device is born, which, like its owner, deviates from the mainstream.
The film offers a lot of good things to think about, for example about relationships that change with age, social media behavior, and the role of smart devices in children's lives. The responsibility of large companies and the importance of commercialism in the choices made by young people are also brought up. However, smart devices are not only labeled as harmful but the construction of a balanced digital life is required from both device manufacturers and their users. (Source: Media-avain)