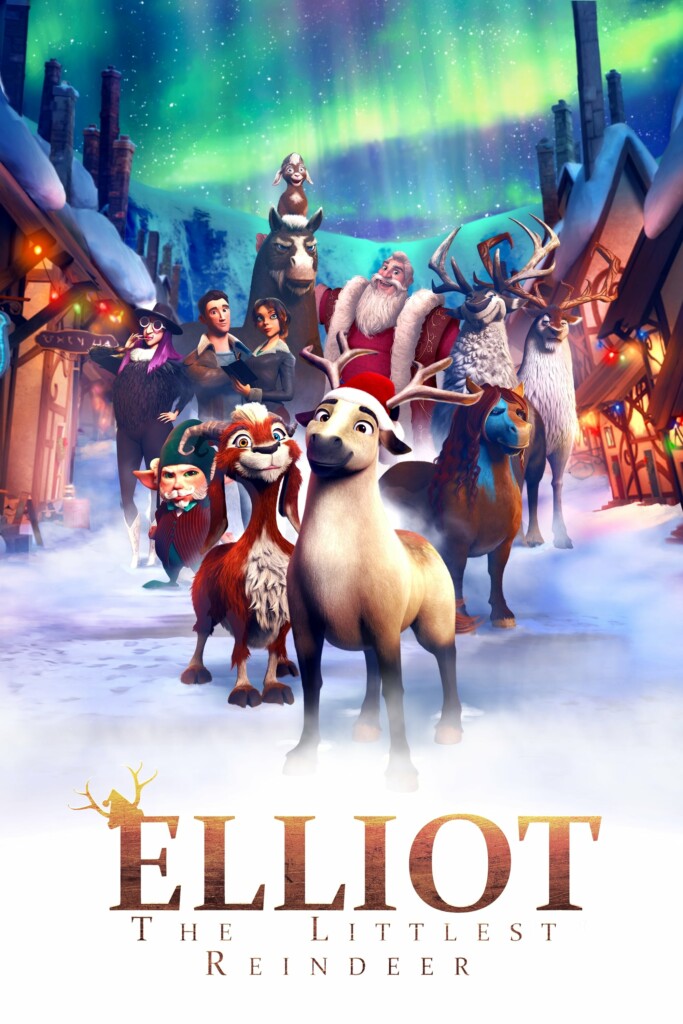 License required for the public film screening
According to the Finnish Copyright Act, public screening of the film requires permission. With the movie license annual permit, you can present the service's software from a source intended for private use of your choice.
Elliot the Littlest Reindeer
2018 | 89 min | K-7 | adventure, animation, family
Just before Christmas Eve, one of Santa's reindeer retires, and Santa quickly needs to find a successor. Elliot the horse and his friend Hazel the goat head to the North Pole to witness the selection of the new reindeer, only to realize that Christmas is turning into a complete disaster. To make matters worse, an evil queen threatens Elliot and Hazel's friends! Elliot is faced with a difficult choice: Will he save his friends or Christmas?
Watch the movies online
Rent now:

Buy now:

Stream now:
---
About the movie
Keywords
courage
defeating difficulties
differency
fairytales and myths
friendship
friendship skills
hero story
imagination growth
parity
relationships
rolemodels
team work
warmth
Educational levels
middle schools
primary schools