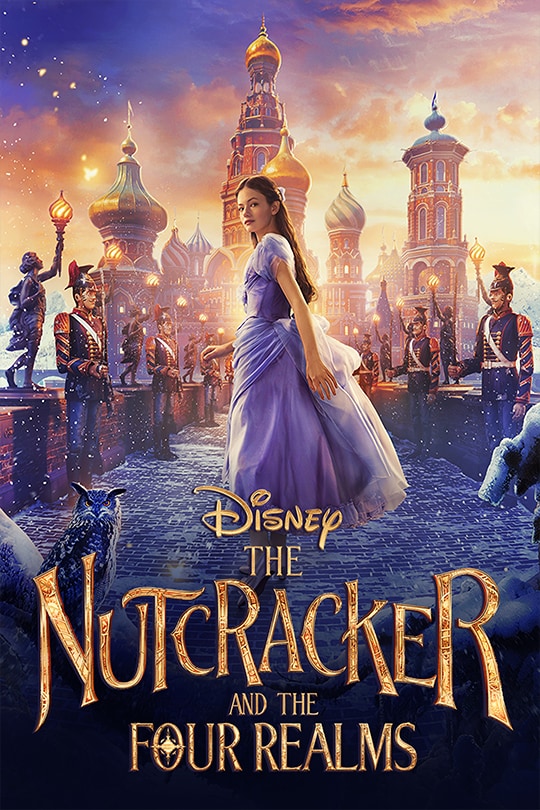 License required for the public film screening
According to the Finnish Copyright Act, public screening of the film requires permission. With the movie license annual permit, you can present the service's software from a source intended for private use of your choice.
The Nutcracker and the Four Realms
2018 | 99 min | K-12 | adventure, family, fantasy
When Clara finds herself in a strange and mysterious parallel world where the Land of Snowflakes, the Land of Flowers and the Land of Sweets reside, she must prove her bravery and defy the Fourth Empire and its power to restore balance to that unstable world. Directed by Lasse Hallström and Joe Johnston. As actors, e.g. Mackenzie Foy, Keira Knightley and Morgan Freeman.
---
About the movie
Keywords
dance
imagination growth
intertextual
music
rolemodels
For media educator
The movie The Nutcracker and the Four Realms is inspired by the fairy tale The Nutcracker and the Mouse King written by E. T. A. Hoffmann, which is also based on the famous ballet composed by Pyotr Tchaikovsky. However, Disney's Nutcracker and the Four Realms does not follow the work as such, but develops its world from the elements of the fairy tale. In this Disney version, Clara's mother has died, and the family spends their first Christmas Eve without her.
Still a pre-teen, Clara is interested in technology, just like her late mother. Her help lies in intelligence and courage – instead of the appearance-oriented and good behavior expected of girls in the world of cinema. The story is mainly set in a fantasy world whose characters are typically good or bad for fairy tales. However, someone who shows good can be revealed to be evil and vice versa. Finding a route to the four kingdoms, Clara finds herself in a role where she must prove her courage and justice.
He survives difficult situations thanks to his wit and determination. As the story progresses, Clara also has to deal with her own feelings of sadness and disappointment. The film's age limit is 12, but it is suitable to be watched with discretion within the three-year age limit flexibility together with a safe adult. There are a few exciting scenes in the film, but they quickly end for the best. The movie has a happy ending. High-quality ballet and classical music have been incorporated into the film. (Source Media-avain.fi)