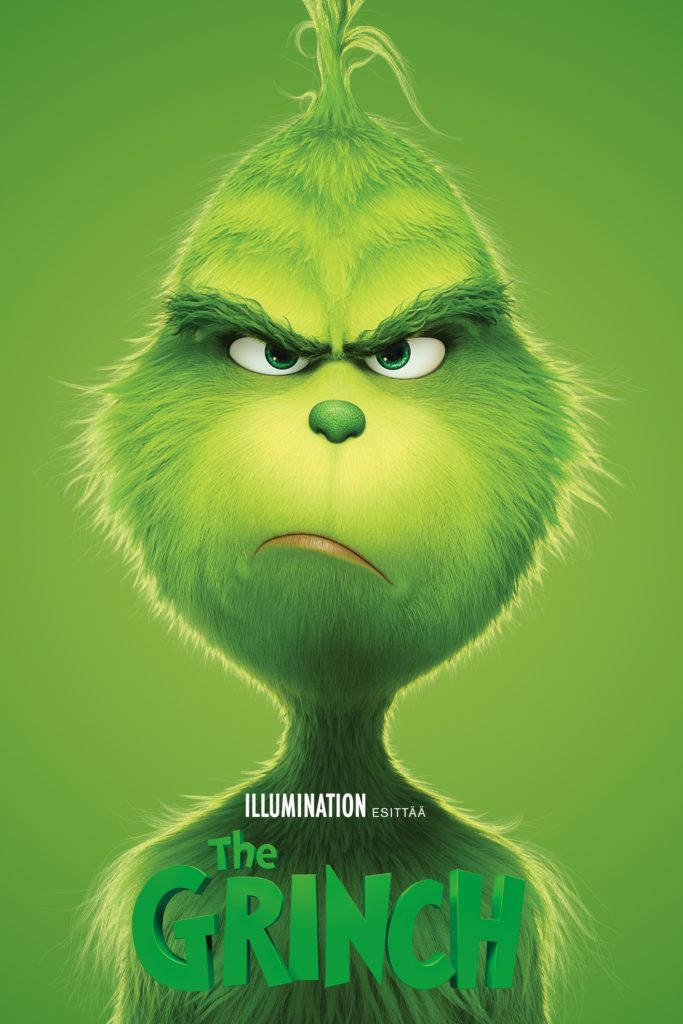 License required for the public film screening
According to the Finnish Copyright Act, public screening of the film requires permission. With the movie license annual permit, you can present the service's software from a source intended for private use of your choice.
The Grinch
2018 | 85 min | K-7 | animation, comedy, family, fantasy
The Grinch is based on the beloved classic by Dr. Seuss. The Grinch tells the story of a grouch who plans to steal Christmas, but a little girl's Christmas spirit melts his heart. The Grinch is a funny, warm-hearted and visually impressive story. Directed by Yarrow Cheney and Scott Mosier. As original voice actors, e.g. Benedict Cumberbatch, Cameron Seely and Rashida Jones.
Watch the movies online
Rent now:

Buy now:

Stream now:


---
About the movie
Keywords
humoristic
imagination growth
intertextual
rolemodels
thought awakening
warmth
Genres
animation
comedy
family
fantasy
For media educator
The Grinch who hates Christmas is a character based on Dr. Seuss' classic children's book, which has been adapted for television and the big screen before.
Read more from Koulukino