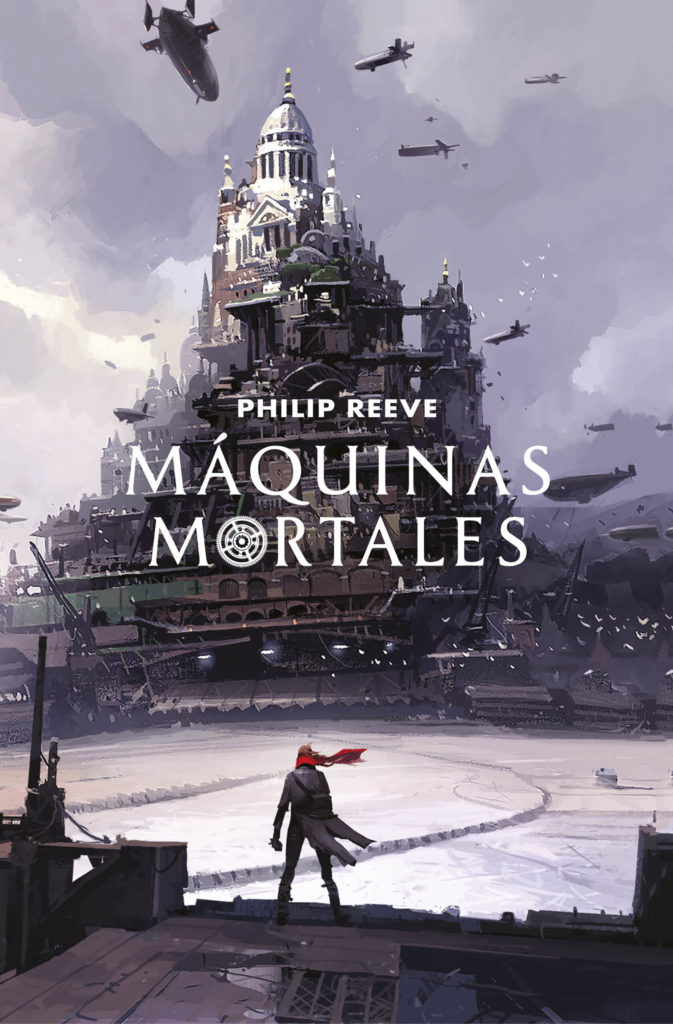 License required for the public film screening
According to the Finnish Copyright Act, public screening of the film requires permission. With the movie license annual permit, you can present the service's software from a source intended for private use of your choice.
Mortal Engines
2018 | 129 min | K-12 | adventure, sci-fi
After a quick but devastating war, the resources of the ravaged earth have run low. People have put their cities on wheels or tracks to roam for natural resources or to raid other cities to run their operations.
Technological development has stopped, and the technology of the pre-war era is in great demand. Investigating historical artifacts, young Tom gets involved in the behind-the-scenes commotion of power and revenge in London, which devours smaller cities and runs on huge tracks. When he saves the life of a high-ranking official from the attempted murder of Hester, who has infiltrated the city, the reward is unexpectedly to rush out of the city after the young woman who tried to murder.
Bumping in meter-deep track tracks, Tom and Hester go after London, each wanting to get back to the big city for their reasons. Directed by Christian Rivers. As actors, e.g. Hera Hilmar, Robert Sheehan and Hugo Weaving.
---
About the movie
Keywords
diverse
hero story
imagination growth
intertextual
respectful
thought awakening
For media educator
Mortal Engines is a visually stunning post-apocalyptic science fiction adventure. Like The Hobbit and Star Wars, it features a wonderfully detailed, imaginative world that looks a bit like our own. The story makes a lot of references to history, which means the present time of our lives.
The second central character of the film is a girl who had to witness her mother's brutal murder as a child and who thirsts for revenge. He also tries to murder his mother's killer, but fails. In Mortal Engines, good and evil are relatively easily distinguished: the members of the resistance movement live in a beautiful, peace-loving place with a leader who looks like a Buddhist monk, while the central villain strives to the point of insanity to gain as much power as possible for himself.
Along with ordinary people, the film features a robotic zombie character with both good and evil. In the film, both male and female characters are seen as active actors and heroes. (Source Media-avain.fi)