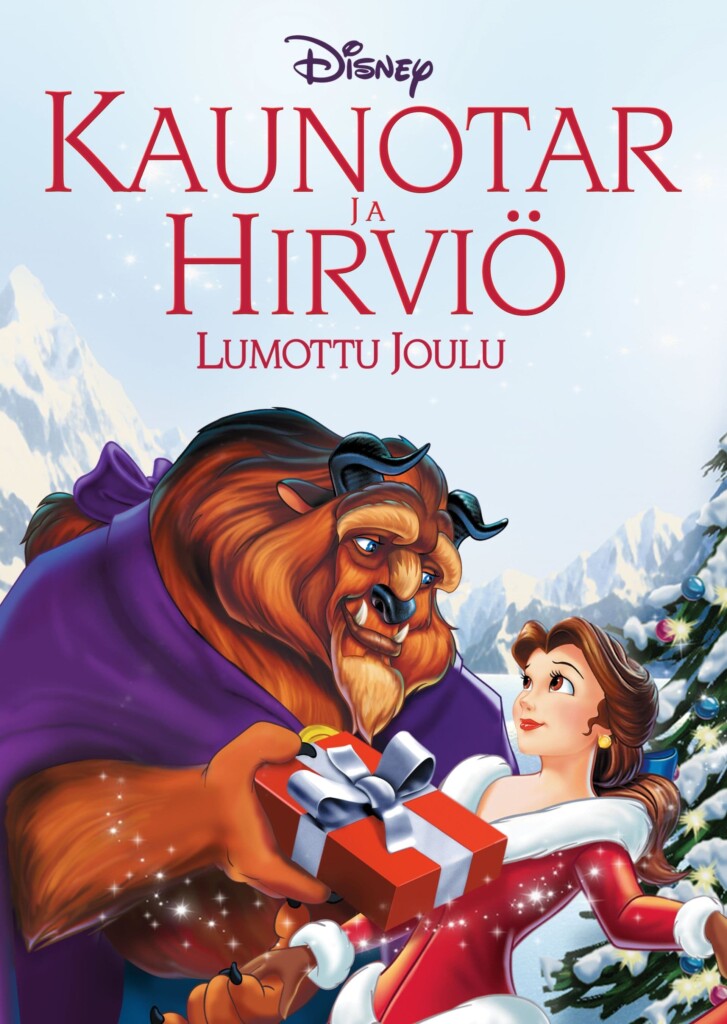 License required for the public film screening
According to the Finnish Copyright Act, public screening of the film requires permission. With the movie license annual permit, you can present the service's software from a source intended for private use of your choice.
Beauty and the Beast: The Enchanted Christmas
1998 | 72 min | K-7 | animation, family, fantasy
Celebrate the most magical time of the year with this irresistible Christmas movie, inspired by the beloved Disney classic. Mrs. Teapot tells once again an age-old Christmas tale that almost didn't happen due to the scheming composer named Forte, who wanted to keep Belle and the Beast forever apart. This enchanting adventure is filled with delightful songs, charming visuals, and enduring themes of hope, friendship, and love.
Watch the movies online
Rent now:
Buy now:
Stream now:
---
About the movie
Keywords
animal characters
communication skills
differency
emotional skills
fairytales and myths
friendship
identity and growing
imagination growth
love
relationships
warmth
Educational levels
middle schools
primary schools