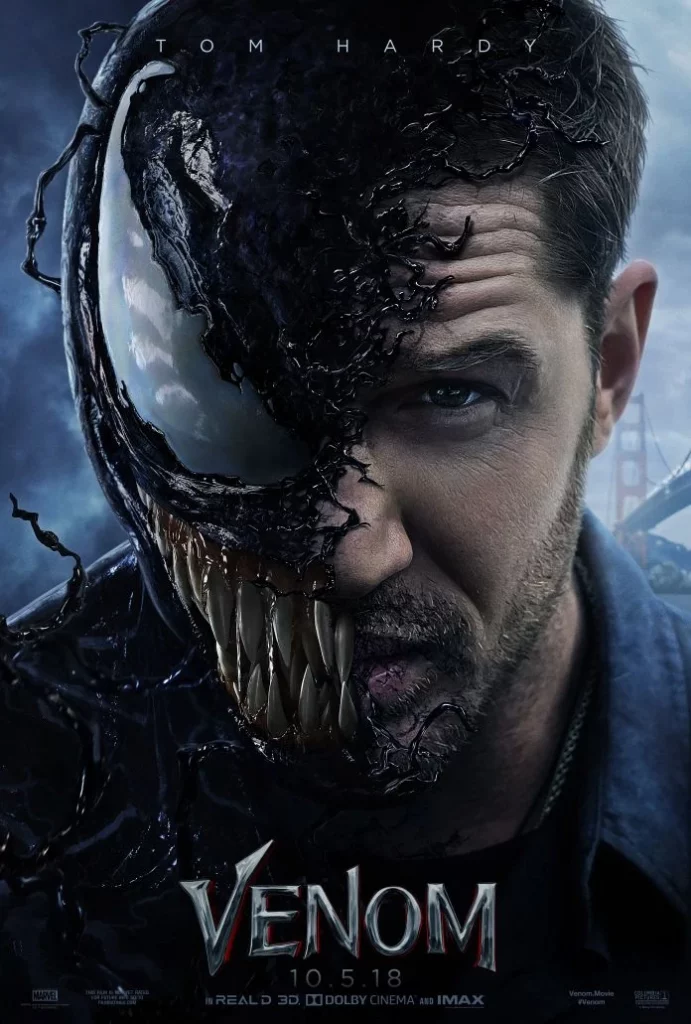 License required for the public film screening
According to the Finnish Copyright Act, public screening of the film requires permission. With the movie license annual permit, you can present the service's software from a source intended for private use of your choice.
Venom
2018 | 112 min | K-12 | action, sci-fi
A failed reporter is bonded to an alien entity, one of many symbiotes who have invaded Earth. But the being takes a liking to Earth and decides to protect it.
---
For media educator
Venom, who appears as Spiderman's enemy in comics and previous films, is a more relatable anti-hero in his own film. Between the monstrous symbiote from outer space and the reporter who becomes its host, a mutual understanding emerges throughout the film. Venom is a somewhat special film for its target group.
Despite the dark tones, the age limit has been kept reasonably low, because the character appeals to pre-teens interested in light horror themes and monsters. The description of the anti-hero also has traces of the popularity of the foul-mouthed Deadpool, but Venom's humor is also kinder. The craziest thing in this movie is when the opponent's head is chopped off.
Although the actual violence and other content of Venom are about as cool as can be expected for a 12-year-old within the framework of the Picture Program Act, the film uses a lot of horror film-like style and narration, which would be better suited to a more mature film. (Source Media-avain.fi)