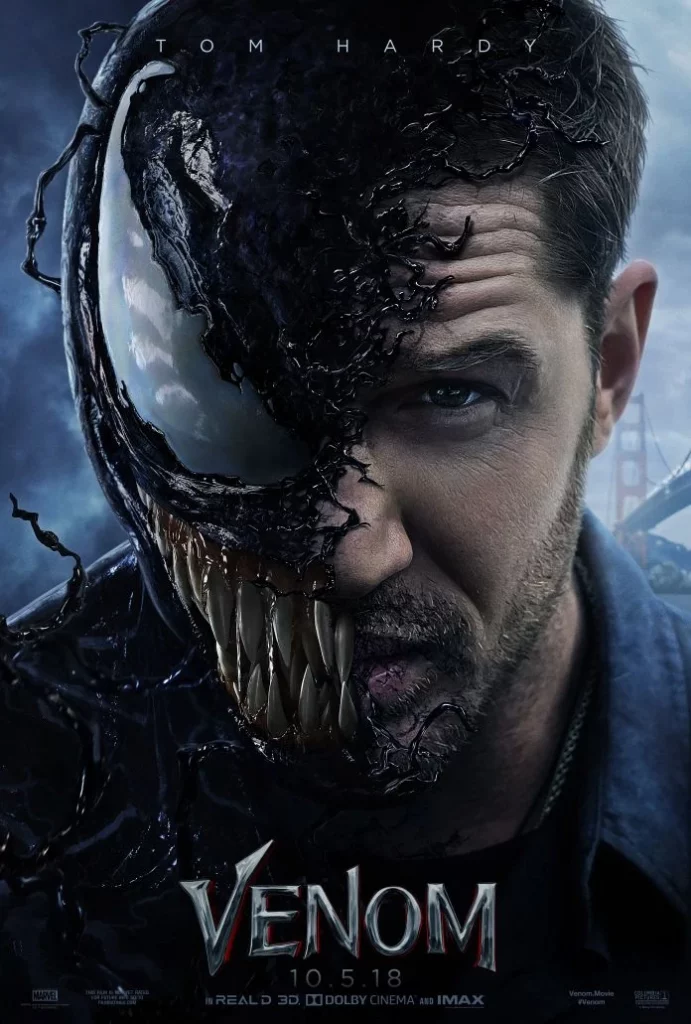 License required for the public film screening
According to the Finnish Copyright Act, public screening of the film requires permission. With the movie license annual permit, you can present the service's software from a source intended for private use of your choice.
Venom
2018 | 112 min | K-12 | action, sci-fi
A failed reporter is bonded to an alien entity, one of many symbiotes who have invaded Earth. But the being takes a liking to Earth and decides to protect it.
Watch the movies online
Rent now:

Buy now:

Stream now:
---
About the movie
Keywords
courage
defeating difficulties
imagination growth
superhero
For media educator
Venom, who appears as Spiderman's enemy in comics and previous films, is a more relatable anti-hero in his own film. Between the monstrous symbiote from outer space and the reporter who becomes its host, a mutual understanding emerges throughout the film. Venom is a somewhat special film for its target group.
Read more from Koulukino