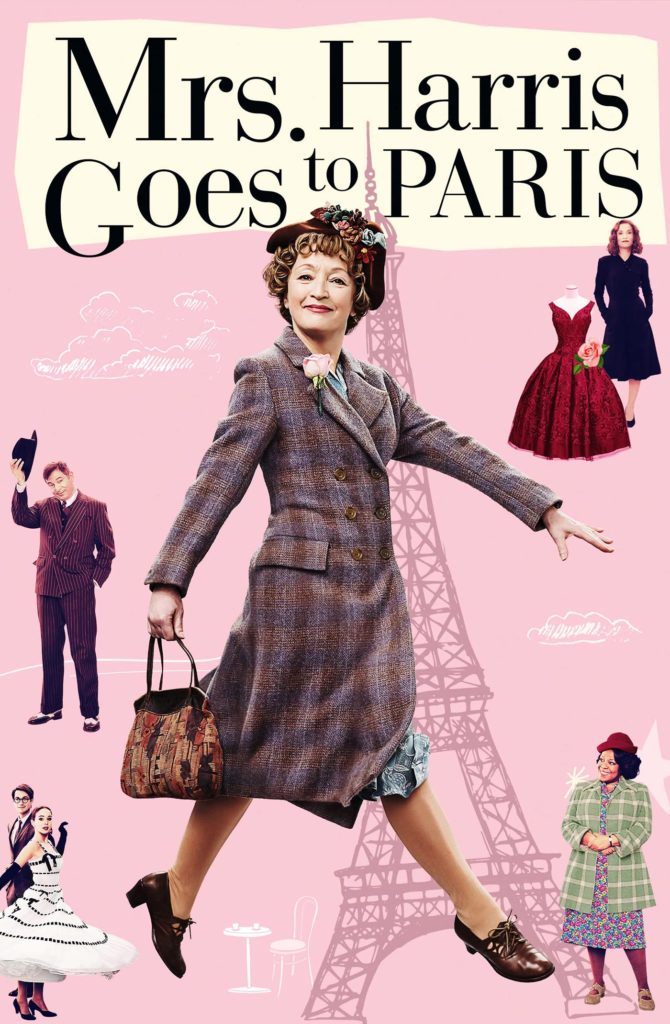 License required for the public film screening
According to the Finnish Copyright Act, public screening of the film requires permission. With the movie license annual permit, you can present the service's software from a source intended for private use of your choice.
Mrs. Harris Goes to Paris
2022 | 115 min | S | comedy, drama
Widowed Ada Harris lives in London in the 1950s, working as a cleaner. One day she falls in love with a Dior dress presented by her client. As a sign from her late husband, Ada receives a large sum of money for the loss of her husband Eddie in the war, as she should have received a war widow's pension as a result of what happened.
Mrs. Harris makes a different decision compared to his previous lifestyle and makes it her goal to own a Dior dress and leaves for Paris. The film is the story of a brave woman who pursues her unique dream regardless of other people's opinions. The film is based on Paul Galliconi's novel Mrs. 'Arris Goes to Paris, which appeared in 1957.
The film was nominated for best costume design at the Oscars.
Watch the movies online
Buy now:

Rent now:
---
About the movie
Keywords
costume design
courage
differency
England
humoristic
identity and growing
milieu and zeitgeist
optimistic
respectful
rolemodels
social class differences
warmth
Educational levels
high schools and vocational schools
middle schools
Playlists
based on a book
feelgood-movies
love story