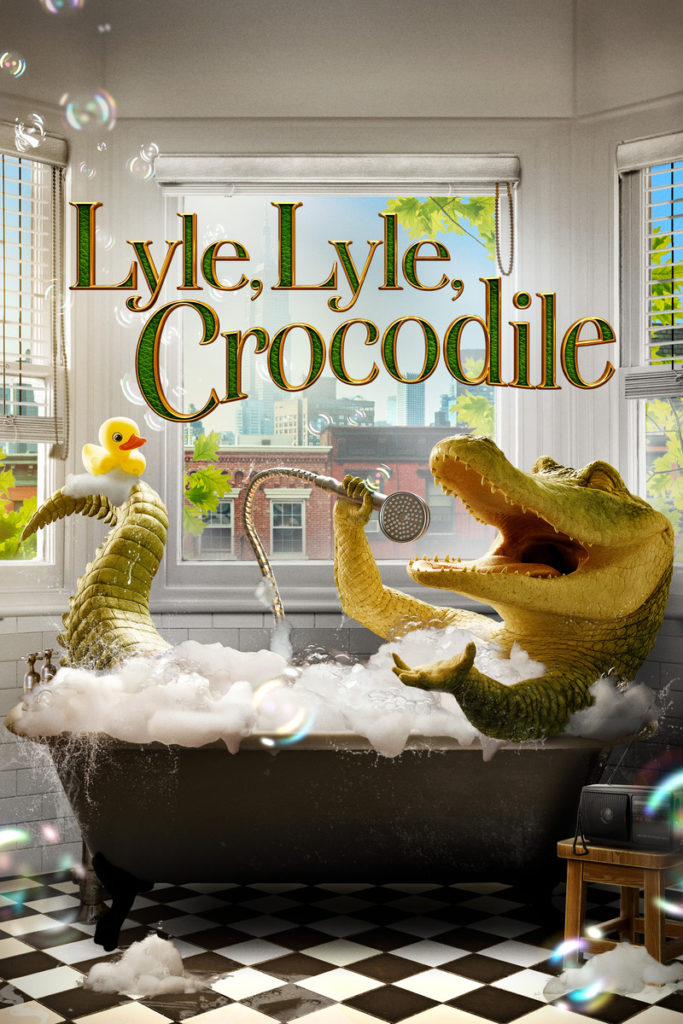 License required for the public film screening
According to the Finnish Copyright Act, public screening of the film requires permission. With the movie license annual permit, you can present the service's software from a source intended for private use of your choice.
Lyle, Lyle, Crocodile
2022 | 135 min | K-7 | adventure, animation, comedy
When Primm's family (Constance Wu, Scoot McNairy, Winslow Fegley) moves to New York City, their youngest son finds it difficult to adapt to the new school. Everything changes when he meets a singing crocodile (Shawn Mendes in the original) who lives in the attic of their new home and loves baths, caviar, and great music.
The two quickly become friends, but when existence is threatened by an evil neighbor, Mr. Grumps (Brett Gelman), must family team up with Lyle crocodile's charismatic owner, Hector P. Valenti (Javier Bardem) to show that a family can also be made up of surprising members and that a person with a big personality, there is nothing wrong with a singing crocodile. (Source: SF Studios)
Watch the movies online
Rent now:

Buy now:

Stream now:
---
About the movie
Subjects
biology
english
environmental studies
Keywords
America
animal characters
communication skills
equality
friendship
humoristic
imagination growth
optimistic
respectful
succeeding
unambiguous
warmth
Educational levels
preschools
primary schools
Playlists
based on a book
feelgood-movies
For media educator
Lyle is an extraordinary crocodile: a singing, big-city-dwelling, junk food-eating crocodile who, somewhat like Mr. Bear Paddington, is adopted into the Primm's family. Lyle teaches courage and self-confidence to every member of the family.
Read more from Koulukino