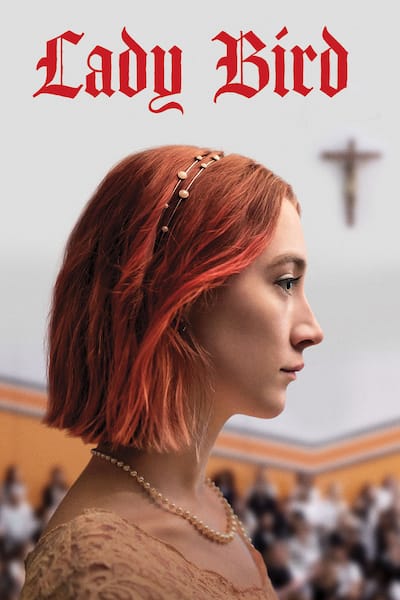 License required for the public film screening
According to the Finnish Copyright Act, public screening of the film requires permission. With the movie license annual permit, you can present the service's software from a source intended for private use of your choice.
Lady Bird
2017 | 94 min | K-12 | comedy, drama
In the hilarious drama-comedy, Christine, who calls herself "Lady Bird", struggles with the cross-pressure of her school's rigid traditions, caring parents, first heartaches, and big dreams for the future. Lady Bird is on a collision course with her strong-willed nurse mother. This works tirelessly to keep the family afloat after the father becomes unemployed. Both are carved from the same wood and have the same bull's head.
The story, which takes place at the beginning of the 21st century, tells a touching story about human relationships that shape us, beliefs that define us, and a place called home, the meaning of which is irreplaceable.
Directed by Greta Gerwig. As actors, e.g. Saoirse Ronan, Laurie Metcalf, and Tracy Letts.
---
About the movie
Keywords
diverse
everyday
humoristic
optimistic
reading skills of movie
relationships
rolemodels
social class differences
warmth
Educational levels
high schools and vocational schools
For media educator
Lady Bird is a drama-comedy about growing issues, identity, and the mother-daughter relationship. The learning materials are aimed at high schools and vocational schools. The film's themes include a growth story, coming of age movie, family, love, identity, independence, relationships, class differences, religion, drama comedy, and living environment.