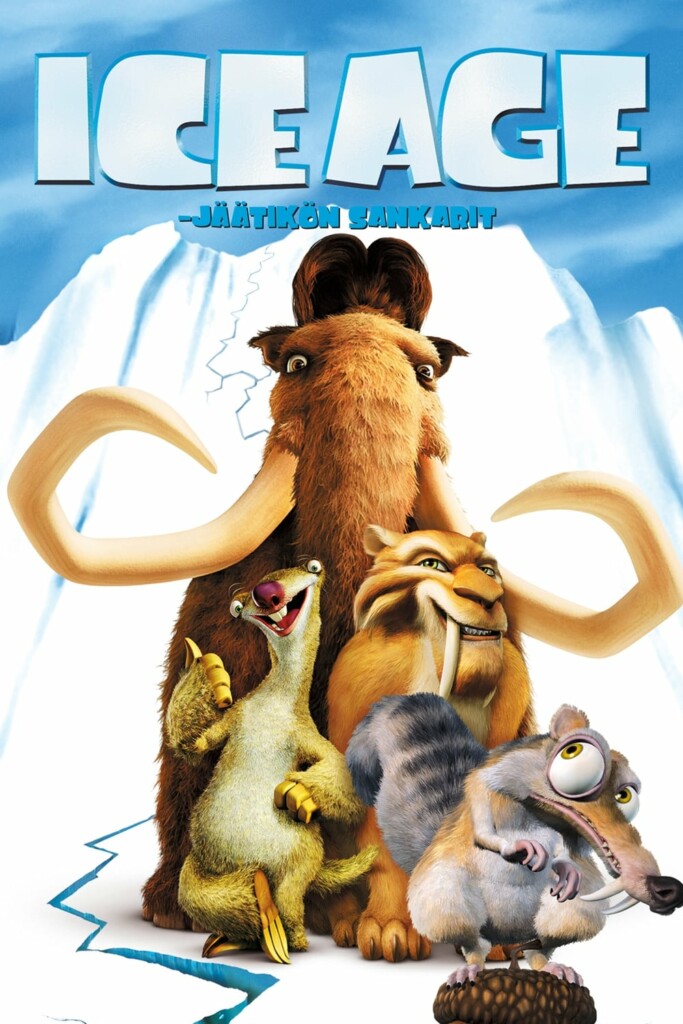 License required for the public film screening
According to the Finnish Copyright Act, public screening of the film requires permission. With the movie license annual permit, you can present the service's software from a source intended for private use of your choice.
Ice Age
2002 | 82 min | K-7 | adventure, animation, comedy, family
During the Ice Age, a stubborn mammoth with a tragic background joins forces with a hilarious sloth and a smart saber-toothed tiger to reunite a one-year-old baby with its hunter father.
Nb! We also have public screening rights to other Ice Age movies.
Watch the movies online
Rent now:

Buy now:

Stream now:
---
About the movie
Keywords
animal characters
courage
defeating difficulties
differency
emotional skills
fear
friendship skills
hero story
humoristic
informational
rolemodels
team work
Educational levels
high schools and vocational schools
middle schools
primary schools
Genres
adventure
animation
comedy
family