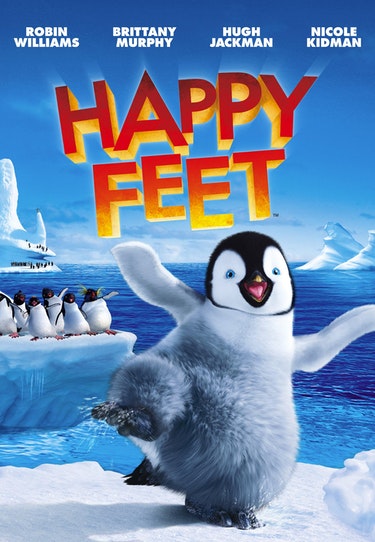 License required for the public film screening
According to the Finnish Copyright Act, public screening of the film requires permission. With the movie license annual permit, you can present the service's software from a source intended for private use of your choice.
Happy Feet
2006 | 108 min | K-7 | adventure, animation, comedy
Mumble is a young and lively emperor penguin who, to the horror of his peers and parents, cannot sing. It would be good for every penguin to stay in tune and develop their own love song if they want to get a partner and have offspring. In addition to his lack of singing skills, Mumble arouses aggravation with his unheard of great tap dancing skills. Directed by George Miller. In voice roles e.g. Elijah Wood, Brittany Murphy and Hugh Jackman.
---
About the movie
Keywords
animal characters
conservation of nature
differency
environmental education
equality
friendship
music
parity
penguins
relationships
For media educator
Happy feet themes of the learning material: nature conservation, penguins, diversity and film music. The movie won an Oscar for Best Animated Feature Film of the Year.