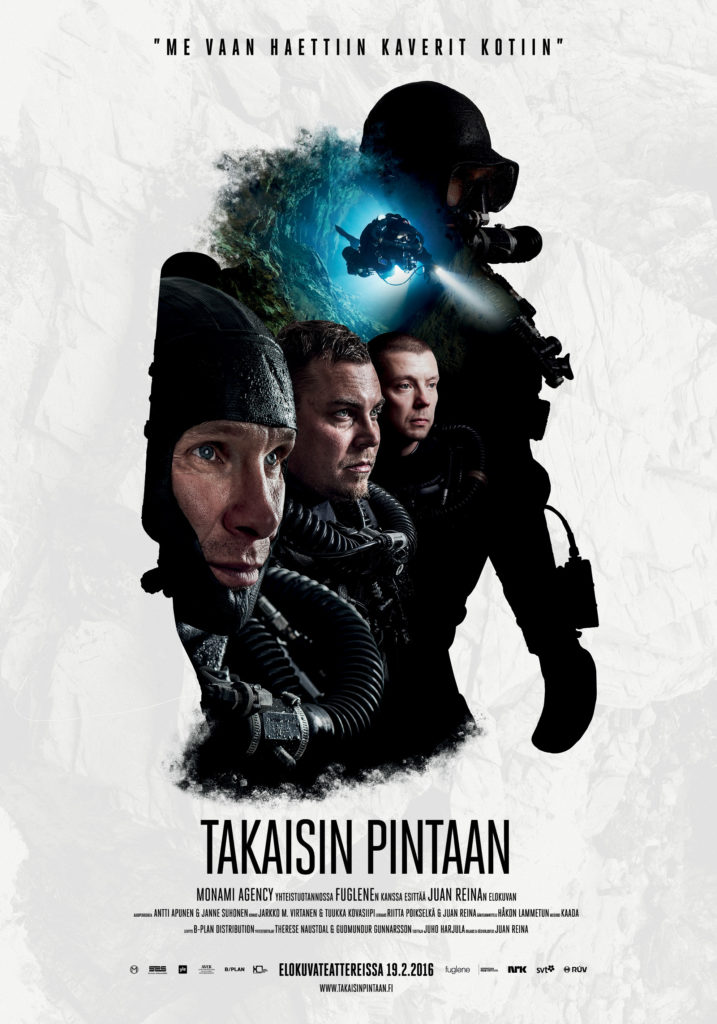 License required for the public film screening
According to the Finnish Copyright Act, public screening of the film requires permission. With the movie license annual permit, you can present the service's software from a source intended for private use of your choice.
Diving Into the Unknown (Takaisin pintaan)
2016 | 90 min | S | documentary
A documentary film about a life-threatening operation and unconditional friendship, where a friend is not left behind, even at the risk of his own life. (Source: Koulukino)
Watch the movies online
Rent now:

Buy now:

Stream now:
---
About the movie
Subjects
finnish
health education
history
psychology
Keywords
domestic
fear
friendship
relationships
Educational levels
high schools and vocational schools
middle schools
For media educator
Diving Into the Unknown (Takaisin pintaan) tells the story of four Finnish divers and their friends who, defying the authorities, fetch their deceased friends home from an underwater cave. A cave diving group faces its worst nightmare when two members of the group perish deep in a cave in Norway. The divers who survived the accident decide to put together their rescue team and get their lost friends out of the cave after the internationally coordinated lifting operation is found too dangerous.
Read more from Koulukino