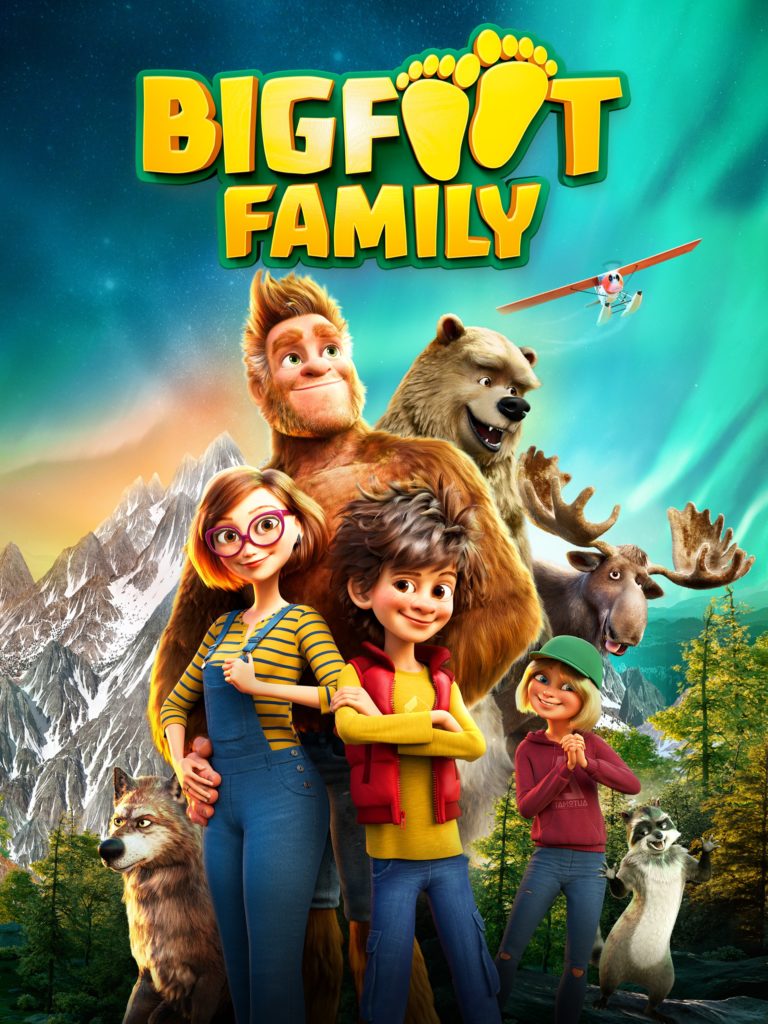 License required for the public film screening
According to the Finnish Copyright Act, public screening of the film requires permission. With the movie license annual permit, you can present the service's software from a source intended for private use of your choice.
Bigfoot Family
2020 | 89 min | K-7 | adventure, animation, family
Adam's family is a bit unusual. His father is a real Bigfoot – and that's not all, he's also a celebrity! The father wants to use his fame for good causes, and when an environmental organization asks him to help protect the nature park from the evil plans of an oil company, he seizes the opportunity. On the way, he suddenly disappears without a trace. Adam and his animal friends must go in search of him and save the primeval forest from destruction. (Source: Finnkino Oy).
---
About the movie
Subjects
environmental studies
social studies
Keywords
climate change
conservation of nature
environmental education
media education
nature
social media
team work
Educational levels
middle schools
primary schools
For media educator
In a thought-provoking animation, Bigfoot and his family show how even a small person can affect big things if they just dare to throw themselves. The actual hero of the film is Bigfoot's son, clever Adam. Led by a dashing young man, the entire Bigfoot family and their animal friends go on a rampage against ruthless oilmen. Sometimes family has as a weapon traditional demonstration, sometimes the latest social media gimmicks. However, their most important weapon is cooperation. Everyone takes part in the fight for nature in their way and at their level. Everyone has a place and a role.
The environmentally conscious setting in the film is clear and understandable even for younger viewers. The heavy ecological message is lightened with humor and fast-paced action scenes typical of children's animations. The pace of the film is quite moderate in the beginning, but towards the end, the pace picks up and the film moves more and more into a narrative that reminds of action films. However, there is also room for the viewer's thoughts.
The greed and evilness of the oil company do not remain unclear, but the mood of the film is still optimistic and confident about the future. In times of need, the family helps. Although the bad guys have cruel intentions, the violence is mostly structural or usually very comic-like. The bad guys are not very threatening to a small viewer. However, some of the most exciting episodes and topics are not resolved in a second but remain open for longer. The Bigfoot family is like a child caught up in modern times, such as social influence or the overreactions of the advertising world. The Finnish speech in the film is excellently clear. (Source: Media key)