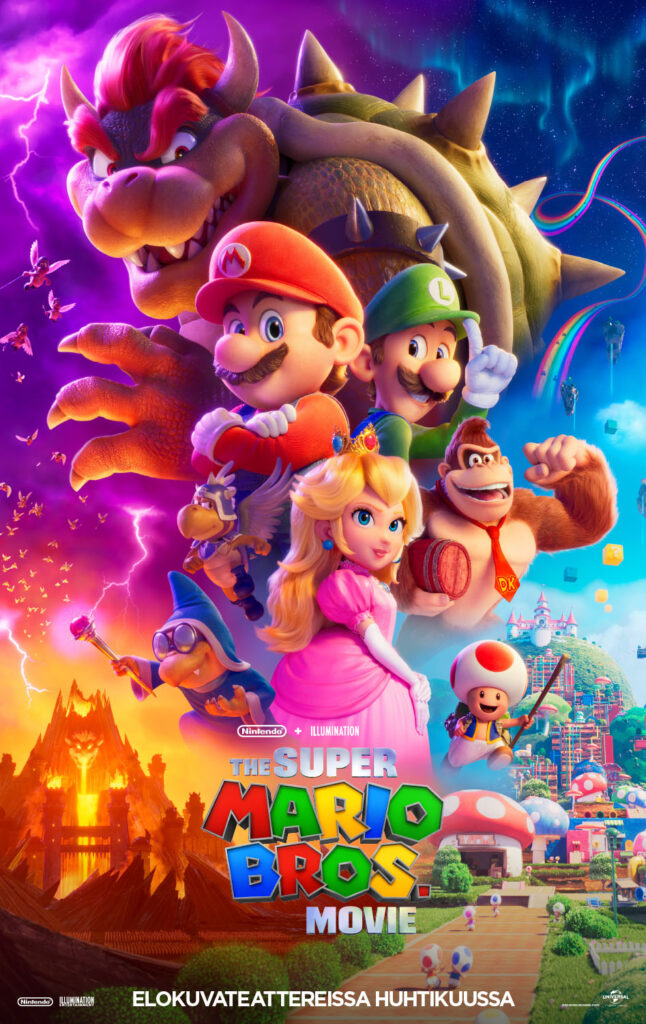 License required for the public film screening
According to the Finnish Copyright Act, public screening of the film requires permission. With the movie license annual permit, you can present the service's software from a source intended for private use of your choice.
The Super Mario Bros. Movie
2023 | 92 min | K-7 | adventure, animation, comedy
The Super Mario Bros. Movie brings to the screen the familiar plumber Mario, his brother Luigi, Princess Peach, and many others!
Watch the movies online
Rent now:

Buy now:

---
About the movie
Keywords
communication skills
courage
defeating difficulties
fear
friendship
friendship skills
hero story
humoristic
imagination growth
intertextual
relationships
rolemodels
succeeding
team work
warmth
Educational levels
high schools and vocational schools
middle schools
primary schools
For media educator
The Super Mario Bros. Movie is based on Nintendo's most recognizable character, the plumber Mario, who embarks on adventures in the Mushroom Kingdom alongside his brother Luigi. Alongside Mario in the animated movie, we also see Luigi and Princess Peach. Unlike the early Mario games, Princess Peach is not just waiting to be rescued; she is a determined leader.
Read more from Koulukino