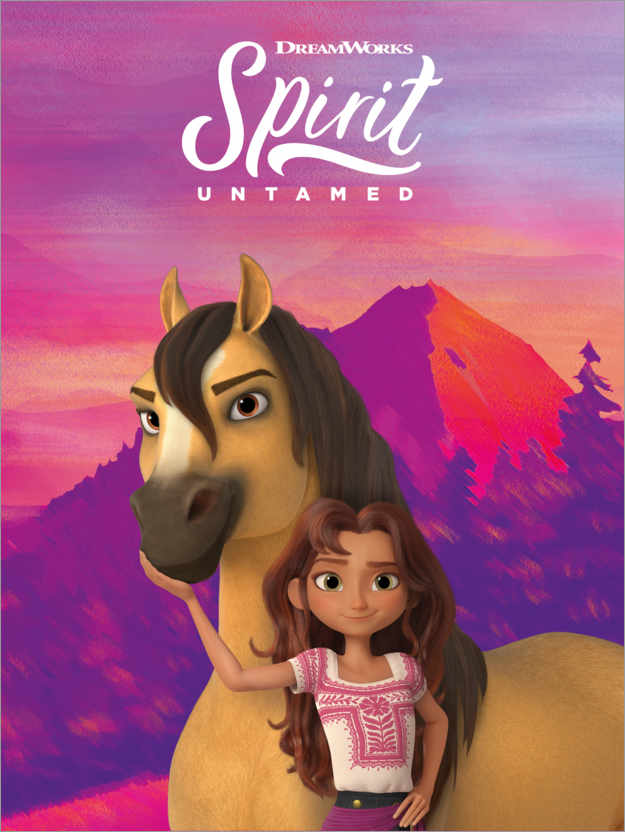 License required for the public film screening
According to the Finnish Copyright Act, public screening of the film requires permission. With the movie license annual permit, you can present the service's software from a source intended for private use of your choice.
Spirit Untamed
2021 | 88 min | K-7 | adventure, animation, family
Spirit – Untamed tells about a girl looking for her place, who finds her soulmate when she encounters a wild horse. Lucky has come to his mother, because he doesn't like rules and restrictions either. It causes gray hair for Aunt Cora, who is trying her best to raise a girl in the big city.
When Lucky gets into trouble once again, Cora decides to move to Miradero with Lucky's father Jim. The sleepy little town doesn't make an impression on Lucky at first. However, he has second thoughts when he meets Spirit, a wayward mustang, and meets two local riders, Abigail and Pru. When a heartless horse breeder plans to capture Spirit's herd and sell the horses for hard labor, Lucky sets out with his new friends to save the animal that has given his life meaning. With the help of Spirit, Lucky has found a connection with his mother and his Mexican cultural heritage.
---
About the movie
Keywords
diverse
environmental education
humoristic
optimistic
rolemodels
succeeding
warmth
For media educator
Lively Lucky lost her mother when she was just a baby, but the loss continues to shadow Lucky's life when she is sent to the countryside to calm down. The rebuilding of the father-daughter relationship falters, but new friends and the fiery wild horse Henki bring meaning to life. Abigail and Pru – both energetic girls and skilled riders – immediately give Lucky a warm welcome. The friends support and encourage each other admirably and learn through their adventures that there is strength in cooperation. Lucky, who has a sense of justice, bravely fight against the film's villains, the crude horse thieves.
At the same time, he learns to use the legacy left by his mother: fearlessness, courage and trust. Trust is especially needed between Lucky and the untamed Spirit horse. The movie has exciting chase scenes, silly situations and even fist fights. Horse speculators also treat animals unfairly. However, evil gets its reward in the story, and the intense scenes mostly resolve rather quickly without forgetting the flash humor. (Source: Media-avain)