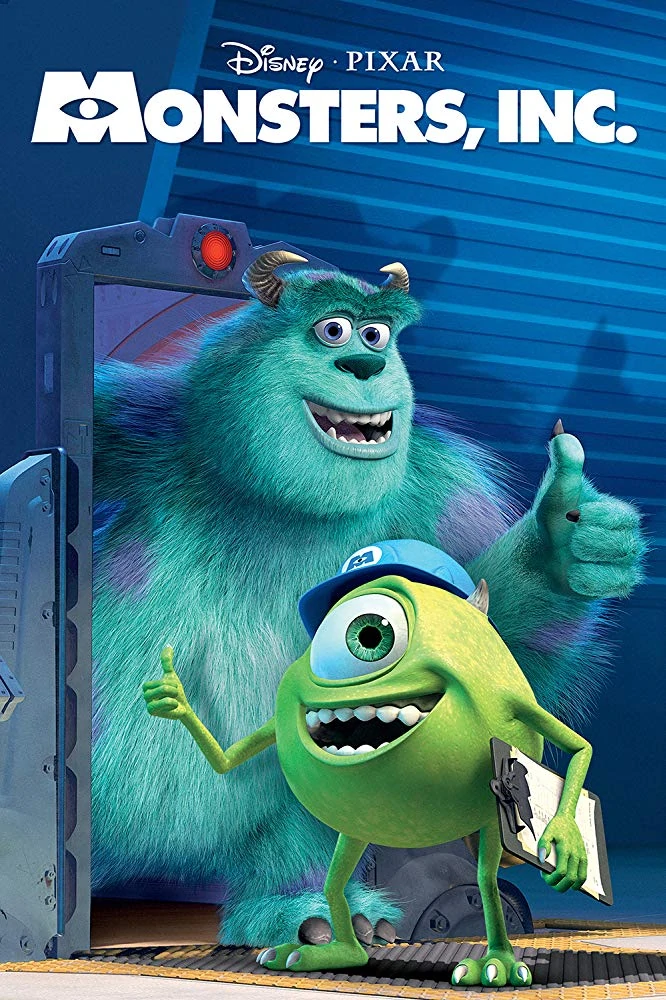 License required for the public film screening
According to the Finnish Copyright Act, public screening of the film requires permission. With the movie license annual permit, you can present the service's software from a source intended for private use of your choice.
Monsters, Inc.
2002 | 92 min | K-7 | adventure, animation, comedy
Monsters live in their own town, where they generate electricity for the town by scaring children. Monsters get to the children by going through dimension gates. The most famous monsters in scaring children are two monsters called Mike and Sullivan. One day they meet an extraordinary child who has accidentally got lost in monster town and find out that there is a much more effective way of generating electricity than scaring: making children laugh. The film's topic of generating electricity is indeed very topical. A fun touch in the movie is that monster think children are toxic and dangerous, so that even touching them could be fatal.
The film has won an Oscar in 2002 for the best score for the song "If I Didn't Have You".
Watch the movies online
Rent now:

Buy now:

Stream now:
---
About the movie
Subjects
environmental studies
geography
Keywords
environmental education
friendship
humoristic
imagination growth
thought awakening
Educational levels
high schools and vocational schools
middle schools
primary schools