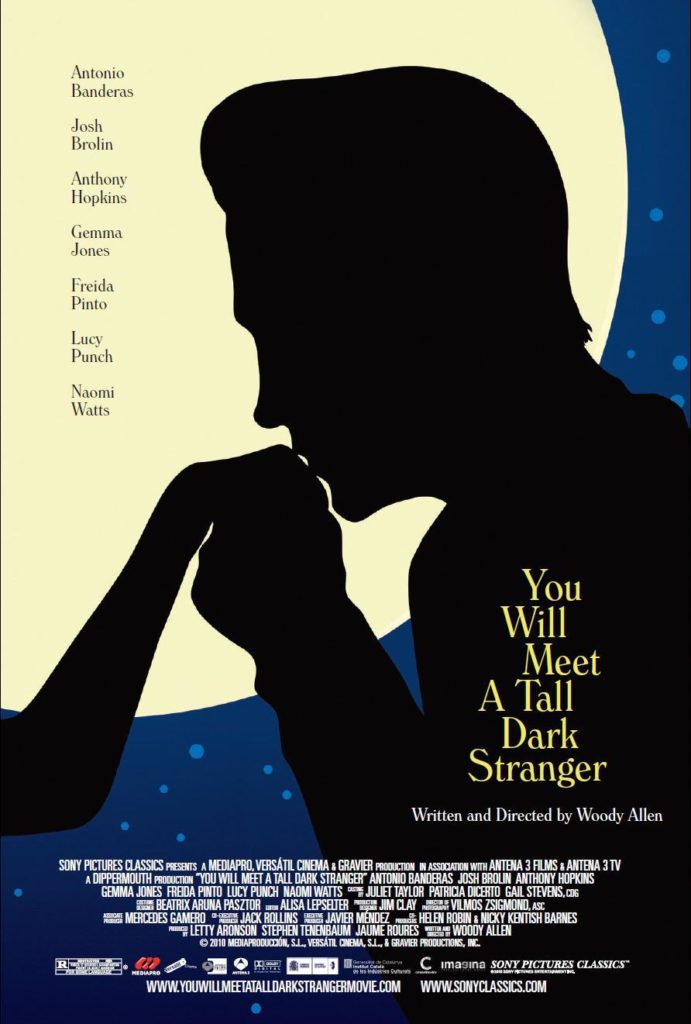 License required for the public film screening
According to the Finnish Copyright Act, public screening of the film requires permission. With the movie license annual permit, you can present the service's software from a source intended for private use of your choice.
You Will Meet a Tall Dark Stranger
2010 | 98 min | S | comedy, drama
Woody Allen's colorful drama-comedy about eccentric family members and the twists and turns of their romances in the spirit of the film Hannah and Sisters.
---
About the movie
Keywords
reading skills of movie
relationships
Educational levels
high schools and vocational schools
middle schools
For media educator
Themes of the study material: Happiness, relationship, urbanity, director's career, art, life, and cinema.