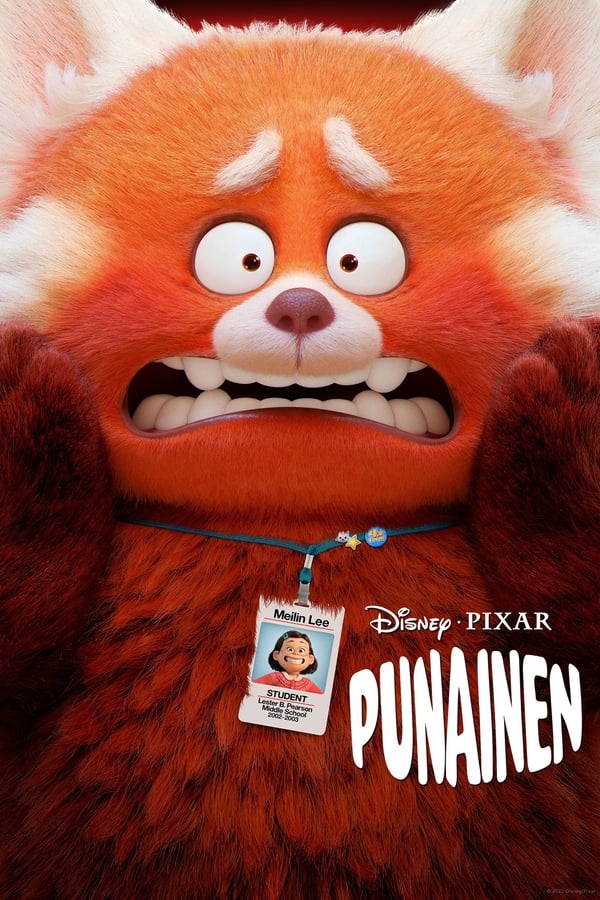 License required for the public film screening
According to the Finnish Copyright Act, public screening of the film requires permission. With the movie license annual permit, you can present the service's software from a source intended for private use of your choice.
Turning Red
2022 | 100 min | K-7 | adventure, animation, comedy
Thirteen-year-old Mei is experiencing the awkwardness of being a teenager with a twist – when she gets too excited, she transforms into a giant red panda.
---
About the movie
Keywords
animal characters
diverse
emotional skills
humoristic
optimistic
respectful
rolemodels
succeeding
unambiguous
warmth
For media educator
The central character of the animated film is a 13-year-old Canadian-Chinese Mei. The film is about her puberty, growing up, and girlhood . Hardworking and energetic Mei tries to fulfill her mother's strict expectations. Doing well in exams, developing hobbies, and maintaining a Taoist temple, however, come second when puberty suddenly hits, emotions fade and even boys become interested.
Mei's mother thinks it's about the start of her period, but something bigger – and hairier – is at hand. Because Mei turns into a big and strong gold panda every time her emotions boil over. The mother thinks the panda needs to be got rid of, but Mei learns to calm down with the support of her friends and positive inner speech.
Mei begins to break away from her childhood family, which is typical for her age. The most important thing in life is the three best friends, and in the film's girl group, we always support each other. The boy band 4-Town also seems larger than life in Mei's everyday life, and fandom is an important element that binds friends together.
Set in the early 2000s, the film deals with growing pains and emotional skills in a good-natured and apt way. The film also has some intense scenes related to Mei and her mother's emotional outbursts and uncontrollable changes in the body. In the end, however, situations are resolved for the best. (Source Media-avain.fi)