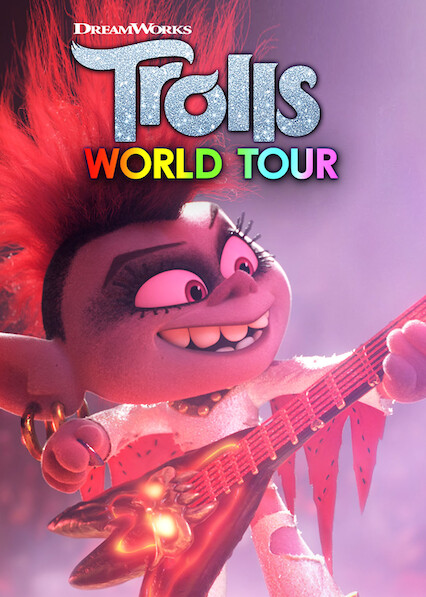 License required for the public film screening
According to the Finnish Copyright Act, public screening of the film requires permission. With the movie license annual permit, you can present the service's software from a source intended for private use of your choice.
Trolls World Tour
2020 | 90 min | K-7 | adventure, animation, comedy, family, fantasy, musical
Poppy and Branch find out that the troll family is wider than they think. Troll genres are spread across six troll lands, and each tribe is dedicated to its own genre of music, including funk, country, techno, classical, pop, and rock. So the world of trolls becomes more spacious and much louder!
Queen Roxy, one of the rulers of the rock world, and her father, King Örinä, plan to destroy all other troll worlds so that rock becomes the only true music. When the fate of all the trolls hangs in the balance, Poppy, Branch and their friends set out to tour different worlds and bring harmony between the troll species against Roxy.
Directed by Walt Dohrn and David P. Smith. As original voice actors, e.g. Anna Kendrick, Justin Timberlake and Rachel Bloom.
Watch the movies online
Rent now:

Buy now:

Stream now:

---
About the movie
Keywords
differency
humoristic
imagination growth
multiliteracy
music
optimistic
parity
respectful
rolemodels
Genres
adventure
animation
comedy
family
fantasy
musical
For media educator
Trolls: The World Tour tells about different ways of relating to others and how representatives of different cultures can live in harmony with each other. Cultural differences are brought out in the world of Trolls with different music styles. Pop trolls are happy glitter partiers, while rock trolls like harder music and darker outfits.
The lesson of the story is that it would be really boring if everyone was the same without their characteristics. A community can consist of different members, and representatives of different cultures can coexist harmoniously. Other good themes of the film are friendship and cooperation. In addition to pop and rock, the story brings to the fore many genres of music, starting with yodeling and K-pop. The songs are indeed an essential part of the film. (Source Media-avain.fi)