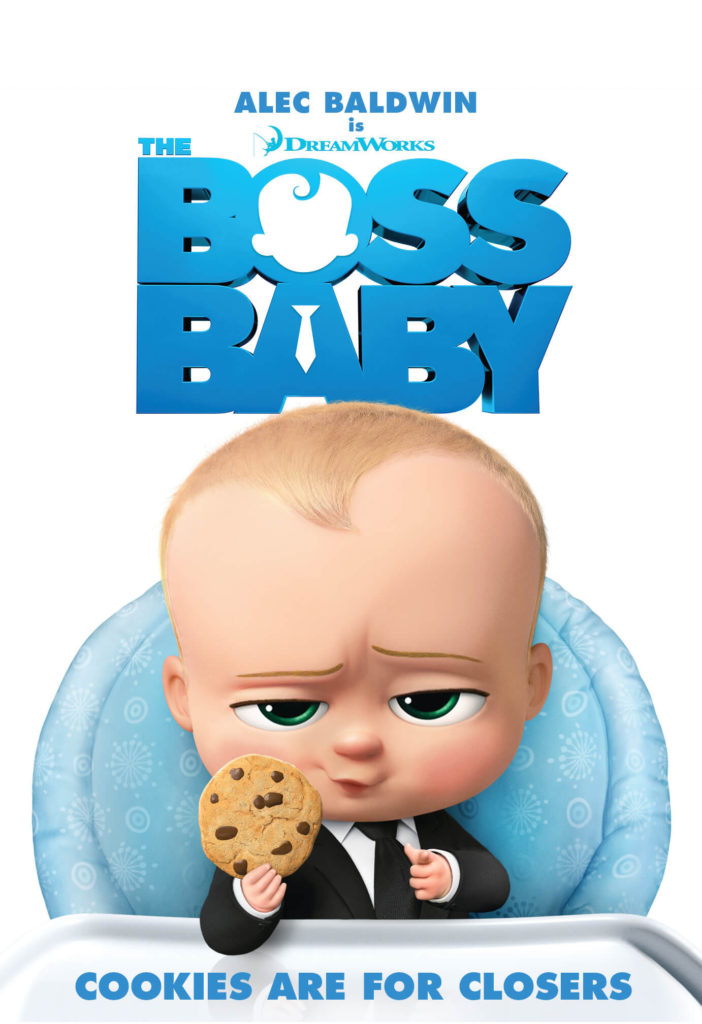 License required for the public film screening
According to the Finnish Copyright Act, public screening of the film requires permission. With the movie license annual permit, you can present the service's software from a source intended for private use of your choice.
The Boss Baby
2017 | 107 min | K-7 | adventure, animation, comedy, family
DreamWorks Animation and the director of Madagascar introduce you to this special baby. He's dressed in a suit and tie, speaks in a man's voice, and plays the lead role in the DreamWorks animation THE BOSS BABY. The playfully funny animation tells about the world-shaking event when a new baby arrives in the family, through the eyes of 7-year-old Tim, who has a lively imagination.
Fast-paced, funny and made with a lot of heart, the animation for the whole family brings families together and reminds them of what is most important in a family. Directed by Tom McGrath. As original voice actors, e.g. Alec Baldwin, Steve Buscemi and Jimmy Kimmel.
---
About the movie
Keywords
emotional skills
everyday
humoristic
imagination growth
optimistic
respectful
rolemodels
safe
succeeding
thought awakening
unambiguous
warmth
Genres
adventure
animation
comedy
family
For media educator
The fast-paced and humorous animation The Boss Baby hilariously turns the life of an ordinary baby family on its head. The familiar places of the home and the routines of a family with children take on exciting new meanings in the adventures of Tim the boy and the boss baby. The film encourages everyone to let their imagination run wild and indulge in play.
The point of view is from a child adjusting to a new family member, but the film also offers compassion for tired parents running the daily life of a small child. The film deals with the feeling of abandonment, but mainly the tone is optimistic and emphasizes the importance of caring. The story provides good ideas for discussing with the child about changes in family relationships, sibling relationships and the needs of different family members – and, of course, where babies really come from. (Source Media-avain.fi)