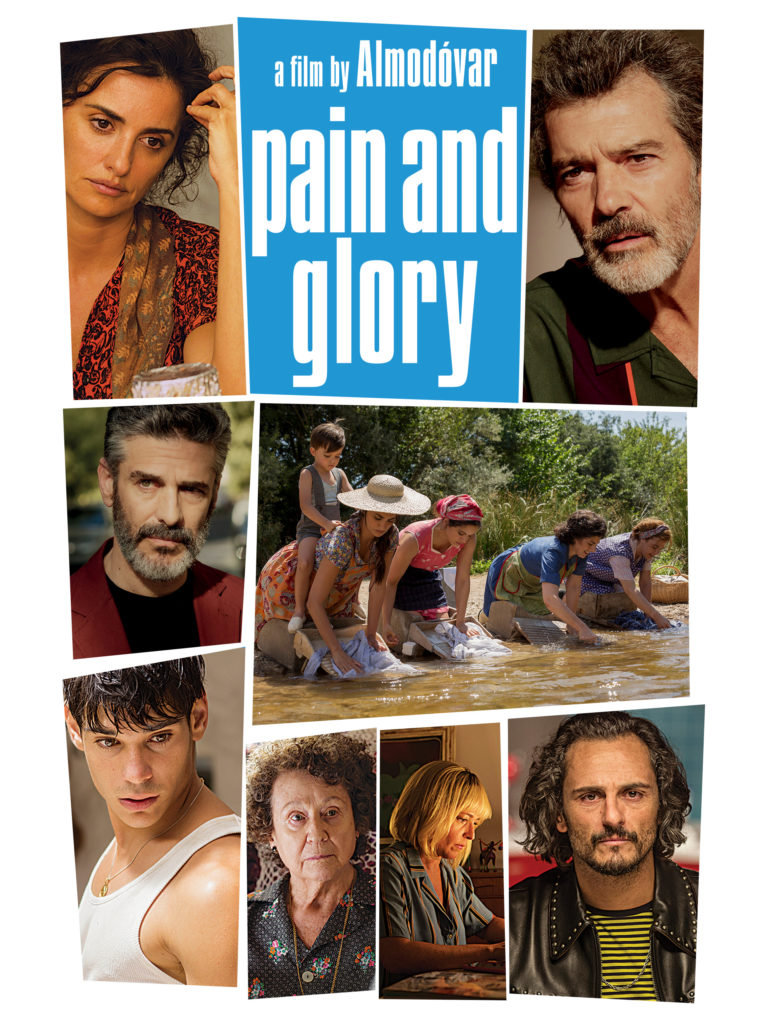 License required for the public film screening
According to the Finnish Copyright Act, public screening of the film requires permission. With the movie license annual permit, you can present the service's software from a source intended for private use of your choice.
Pride and Glory (Dolor y gloria)
2019 | 114 min | K-16 | drama
Salvador Mallo, a filmmaker in the twilight of his career, remembers his life: his mother, his lovers, the actors he worked with. The sixties in a small village in Valencia, the eighties in Madrid, the present, when he feels an immeasurable emptiness, facing his mortality, the incapability of continuing filming, the impossibility of separating creation from his own life. The need of narrating his past can be his salvation.
---
About the movie
Subjects
arts
health education
psychology
Keywords
reading skills of movie
relationships
Spain
Educational levels
high schools and vocational schools
For media educator
The movie is about how difficult it is to separate creative work from the other things in life and about vocation, that gives life meaning and creates hope. The learning material is aimed at upper secondary schools and professional educational institutions.