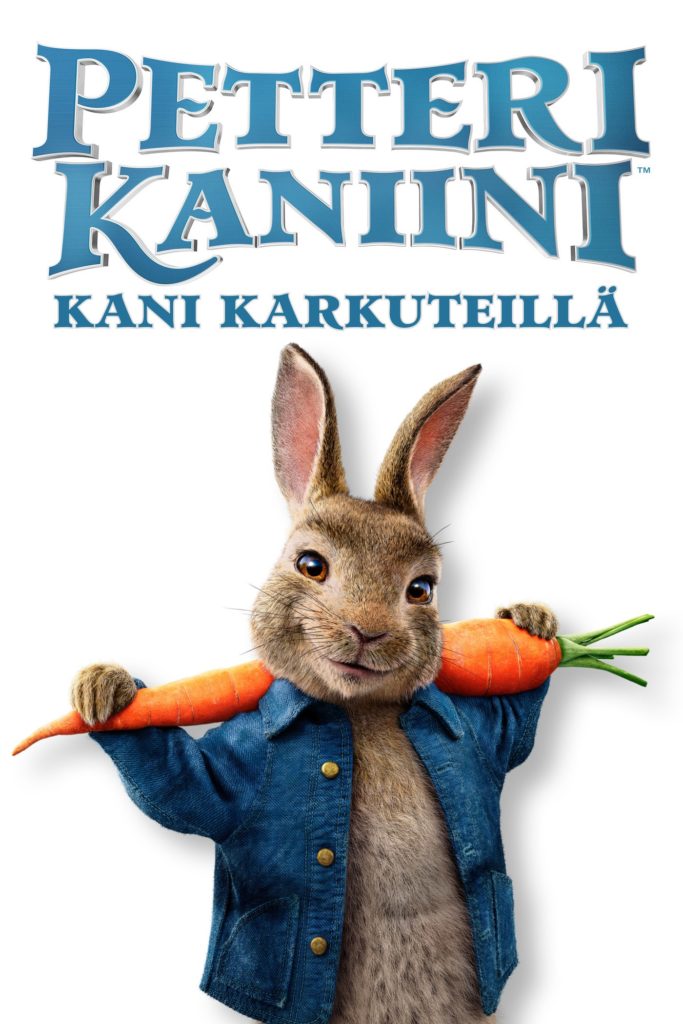 License required for the public film screening
According to the Finnish Copyright Act, public screening of the film requires permission. With the movie license annual permit, you can present the service's software from a source intended for private use of your choice.
Peter Rabbit 2 : The Runaway
2021 | 93 min | K-7 | adventure, animation, comedy, family
Peter Rabbit runs away from his human family when he learns they are going to portray him in a bad light in their book. Soon, he crosses paths with an older rabbit who ropes him into a heist.
---
About the movie
Keywords
environmental education
humoristic
intertextual
optimistic
Genres
adventure
animation
comedy
family
For media educator
In the previous Peter Rabbit movie (2018), the disproportionately large neighborhood war ended peacefully, thanks to Bea.
On a day trip to a nearby town, Peter gets to know the local petty criminals and begins to think about his values. The film reminds us of the effect that other people's words and attitudes can have, especially on a child or young person. Peter is constantly told that he is a naughty object of temptation, so he gradually begins to believe it himself.
However, the most important thing in the film is the fast-paced partying, which is often carried out without sparing over-shooting, and comical slapstick violence. The lesson about apologizing comes only at the end of the story, but it is presented without irony.
The rabbits' human friend, Bea, has written a heartwarming book about the adventures of Peter and his animal friends, which a greedy publishing house is interested in. This gives rise to a side plot, which considers the commercialization of children's literature and the productization of stories. The subject also touches on the movie, because the Peter character, based on Beatrix Potter's animal fairy tales, has transformed the way to the big screen. (Source Media-avain.fi)