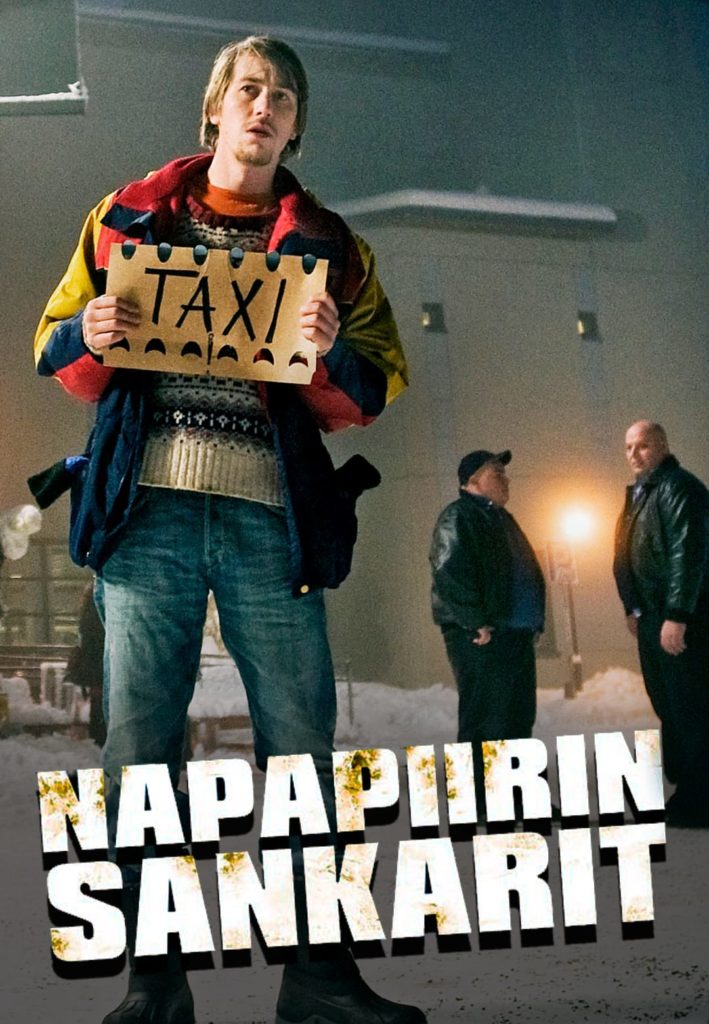 License required for the public film screening
According to the Finnish Copyright Act, public screening of the film requires permission. With the movie license annual permit, you can present the service's software from a source intended for private use of your choice.
Napapiirin sankarit
2010 | 92 min | K-12 | comedy, drama
Janne's relationship in Lapland cracks when his common-law wife Inari demands that he get the Digibox she already requested to get during the day. Job needs to be done by nine in the morning, otherwise, Inari leaves. This is how the incredible adventure of hunting for a Digibox begins. With his friends, Janne puts everything on the line – for one small electronic device, because it is a matter of Janne's relationship.
The film magnificently won three Jussi awards: best direction, film, and screenplay.
Koulukino's learning material deals with Lapland, Lappishness, life management, and northern men.
Watch the movies online
Rent now:
Buy now:
---
About the movie
Keywords
defeating difficulties
domestic
friendship
friendship skills
humoristic
milieu and zeitgeist
optimistic
relationships
team work
Educational levels
high schools and vocational schools