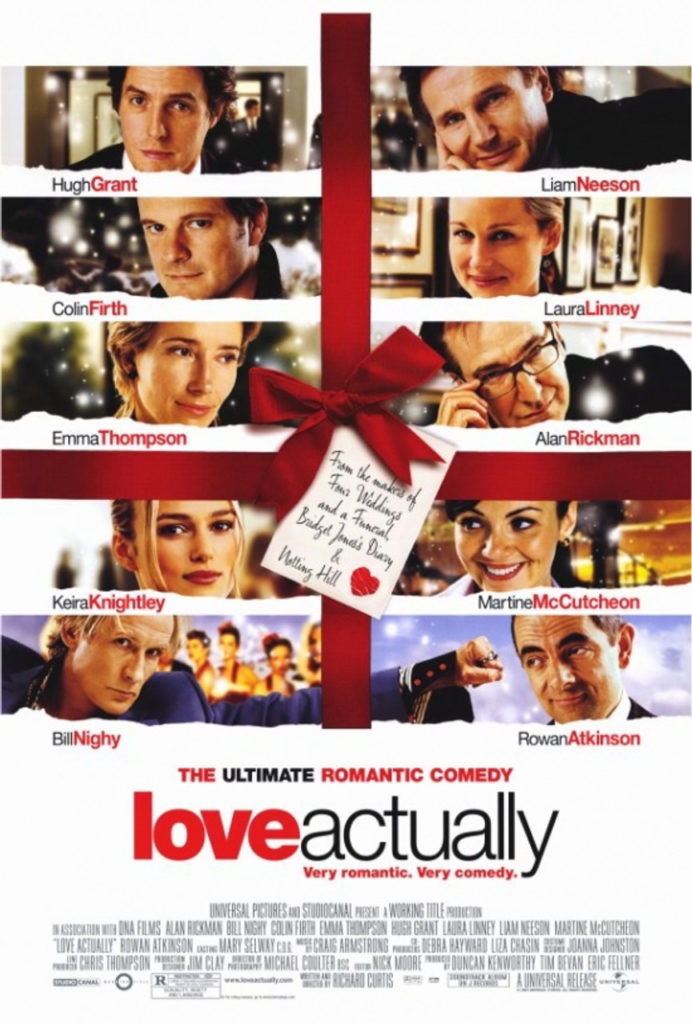 License required for the public film screening
According to the Finnish Copyright Act, public screening of the film requires permission. With the movie license annual permit, you can present the service's software from a source intended for private use of your choice.
Love Actually
2003 | 135 min | K-12 | comedy, drama
This is a delightful romantic comedy about love. We get to know the ups and downs of relationships a few weeks before Christmas. Boyfriends & girlfriends, husbands & wives, fathers & sons, and rock stars & managers create a Love Only story, or ten different stories with the message "If you look hard enough, you'll find love everywhere".
Directed by Richard Curtis. As actors, e.g. Hugh Grant, Martine McCutcheon, and Liam Neeson. The film has been awarded a BAFTA award.
---