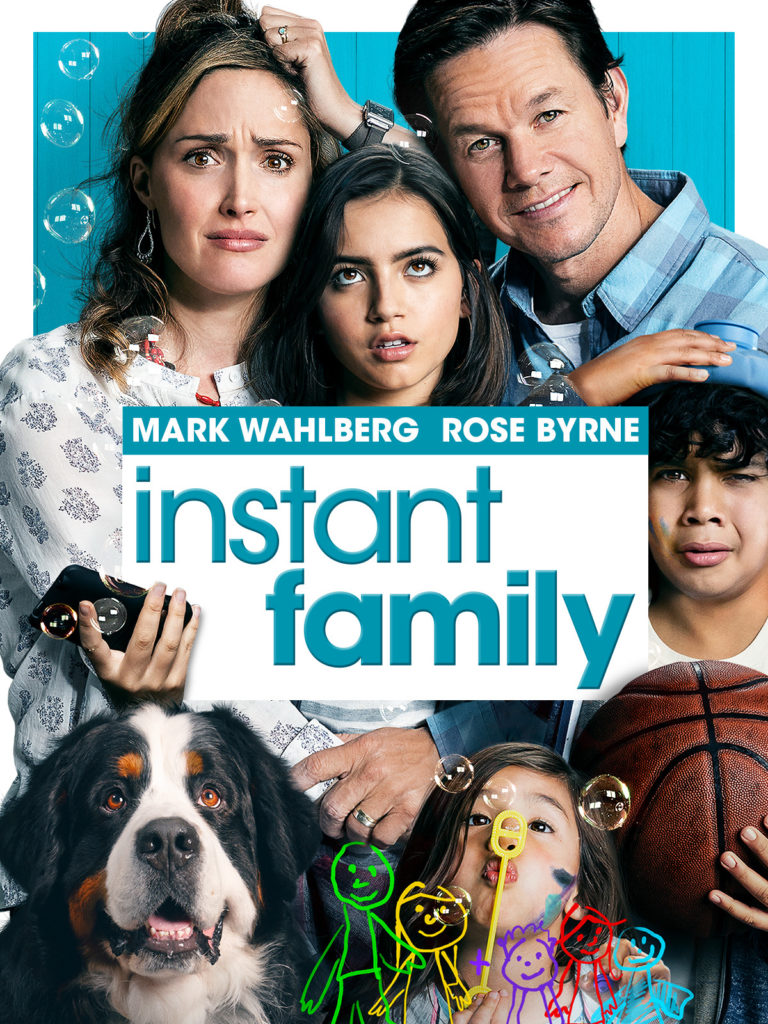 License required for the public film screening
According to the Finnish Copyright Act, public screening of the film requires permission. With the movie license annual permit, you can present the service's software from a source intended for private use of your choice.
Instant Family
2018 | 118 min | K-7 | comedy, drama
Pete and Ellie Wagner have always been considered in their close circles as those who will not have children. But the idea of ​​little feet in the house is starting to appeal. At the same time, they want to do good, and decide to resort to adoption.
They end up at a course organized for future adoptive parents, during which the course participants and its leaders become friends, and after the course they form a peer support group. A joint picnic event between the children in the orphanage and the future adoptive parents makes the Wagners realize that everyone only wants to take in small children, while the teenagers are practically left in the category of children of the poor.
A short encounter with the quick-witted and clever Lyzzy changes the Wagners' minds and, swayed by warning voices, they get three children instead of one – Lyzzy and her two younger siblings. Directed by Sean Anders. As actors, e.g. Mark Wahlberg, Rose Byrne and Isabela Merced.
---
About the movie
Keywords
diverse
emotional skills
everyday
humoristic
informational
respectful
rolemodels
safe
succeeding
thought awakening
warmth
For media educator
Instant Family is a warm-hearted drama comedy about many kinds of families: childless parents, rootless children, families with straight and gay parents, struggling families from different ethnic backgrounds. The film shows children of different ages who have lost their biological parents for various reasons, some of whom have to move from home to home without a permanent family. It also shows adults who end up providing a home for motherless and fatherless children, for whatever reason.
There are conflicts even in nuclear families. The film shows, from both a child's and an adult's point of view, that building a new family is not very easy. Regardless of the circumstances adopted children come from, they may also miss their biological parents. The humor in the film is aimed more at adults, but the dramatic comedy offers plenty of discussion topics for the whole family.
The film reminds us that love, openness and caring can bind adopted children and adults of a new family together. Everyone makes mistakes, but ultimately the presence of an adult and working together are important for all kinds of children. (Source Media-avain.fi)