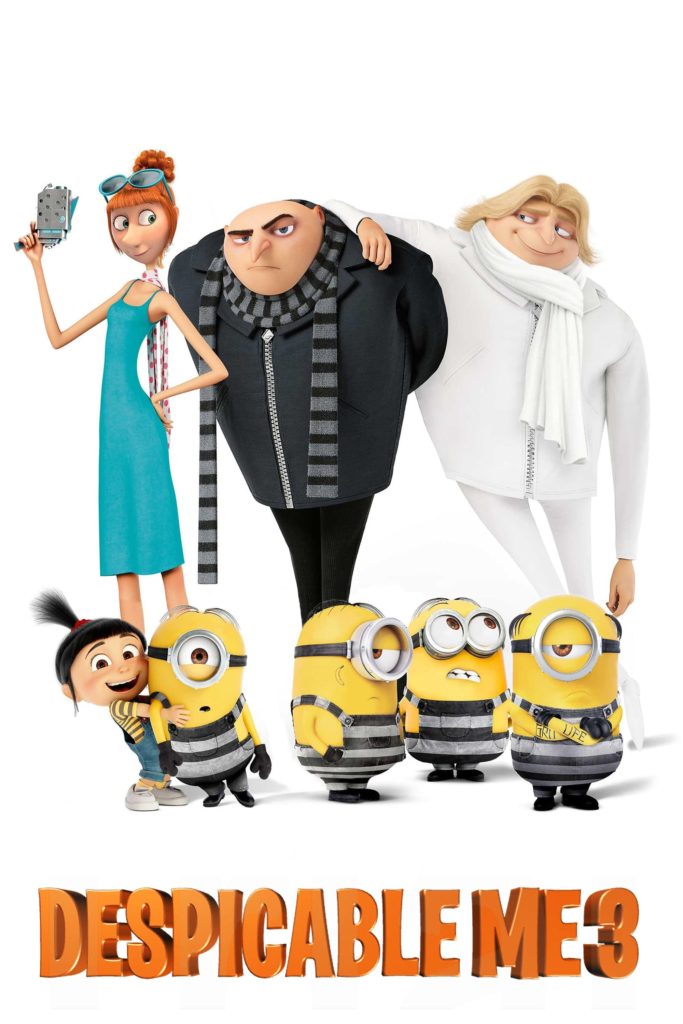 License required for the public film screening
According to the Finnish Copyright Act, public screening of the film requires permission. With the movie license annual permit, you can present the service's software from a source intended for private use of your choice.
Despicable Me 3
2017 | 96 min | K-7 | action, adventure, animation, comedy, family
When Gru fails to capture the last great threat to humanity, Balthazar Bratt, is Gru expelled from the Anti-Villain League and plunges into an identity crisis. But when a mysterious stranger shows up to tell him about Gru's long-lost twin brother – who is desperate to follow in his mischievous footsteps – the former supervillain gets to experience once again how good it feels to be evil.
Directed by Kyle Balda, Pierre Coffin and Eric Guillon. As original voice actors, e.g. Steve Carell, Kristen Wiig and Trey Parker.
---
About the movie
Keywords
humoristic
imagination growth
intertextual
Genres
action
adventure
animation
comedy
family
For media educator
Gru has left the life of crime behind. However, there are points in the film Despicable Me 3 where Gru finds it hard to resist doing pranks. Why is Gru involved in crimes? Have you ever done something wrong, even though you knew you shouldn't? Why did doing wrong seem attractive?
What was the result of doing wrong? Finding a brother is a surprise for Gru, and the meeting of the brothers arouses all kinds of emotions in them. The mother of the new family, Lucy, is trying to find her own way of being a mother to Gru's three girls, and it's not always easy. Who is in your family? How did you become a family? What kind of nice feelings are there between the members of your family? What kind of unpleasant feelings can arise in the family and what can be done about them?
In the movie Despicable Me 3 itself, there are many references to old and new games. How has gaming changed, for example, since your parents were children or teenagers? What kind of games did your grandparents play? If you don't know, you can ask them! What kind of games can be invented in the future? (Source Media-avain.fi)